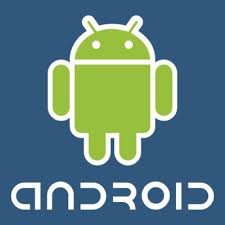 Android is an OS that we are using now a days in our phones,it is a Linux-based OS.It was a little baby a few years ago and now growing like "Renesmee in twilight".
So why we call our phones "smartphones"?
Is it because of their looks ?,do they look smart and handsome like homosapiens…naah!!
It is because of the new technology through which we can use large hardware in small devices and mainly because of its OS,Android.Android made our life easy,as it is light to use and also does not bound to any age group, people from any age group can use this easily like a toy.
So an android can do a lot of things from basics like calling,texting,music,radio to advanced features like photography,movies,internet without boundaries,from boundaries I mean graphics animations and video playing which we could not do earlier in our basic phones (Java Based Phones).
Android was basically designed for kids in only touchscreen phones and thus it is very easy to use.We can also customize our so easily with just a click or by installing any third-party application.Developers are creating new applications day by day to make android simpler for us . Now about some applications that android uses Maps and navigation ,Gmail,recorder,calculator,calendar and clock the most basic apps we use almost daily and ya one more-play store from where we get new applications and get up to date with our pre-installed apps.
As I have explained a little bit about android I also want to introduce a thing about android that is familiar to a lot of people but there are still a lot who hasn't even heard about it. Rooting! Yes ,rooting a smart phone means to get root access of a device ,in other words "Rooting" your device means obtaining "superuser" rights and permissions to your Android's software. With these elevated user privileges, you gain the ability to load custom ROM's like Cyanogen mod , Omega mod , install custom themes, increase performance, increase battery life, and the ability to install software you can manipulate those things which only a developer or a person having knowledge of electronic devices can do. Rooting is a very simple process,it has pros and obviously cons tools is very interesting but it is a thing that we should not do as we do not know what it is all about,what can happen if you try to root without proper knowledge will can give a thunder shock to your Wallet.
Click here for government certification in Information Technology