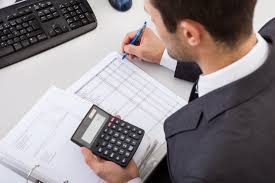 Every organization need to record their financial transactions whether it is a small or big organization, registered or unregistered. Recording of transactions is necessary because there are many stakeholders such as Debtor, Creditor, Employee, Manager, Owner, Bank, Lender, public & the Government  Regulators, who have their interest in the organization day to day activities. These transactions are recorded by an accountant of the organization.
A commerce student learns the rules and process of the recording, classifying and interpreting the financial transactions  from the beginning till the ending of finance and commerce education. A person who has a knowledge of accountancy finds place in the management of  an organization because he has a knowledge of the process of the business relating to the financial character.
Even a single B.Com qualification with certification in computerized accounts makes a pave for the noble profession of an Accountant.  It is very respectable profession. An accountant is an officer in any organization.
Today the  non commerce students are also entering in the accounting profession due to the advancement of technology & Computerized  software in accounts namely Tally, FA, ERP, SAP  etc.
One should know that an engineer, a Doctor or an Advocate or a Teacher has a limited organizations to work. However these professionals  may require in indirect way in many organizations but an Accountant is the must requirement of almost all organization working in any sectors  whether  Constructions, Health,  Manufacturing, Service sector etc.
So just not think but get certification from Vskills and lead on the way of becoming an Accountant. All the best & Best of luck.
Click here for government certification in Accounting, Banking & Finance