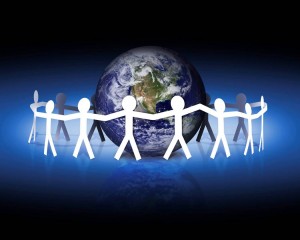 Emergence of Globalization
Globalization refers to the ability to move ahead of domestic and national markets to various international markets. This builds connectivity between various markets.  It aims towards maximizing the base of operations, increasing workforce with minimal investments and provide a variety of services to a wide range of customers. At first it was performed at a primitive level but now with the advancement of technology it has reached its peak of advancement in many regions across the globe.
Years ago national borders kept away firms from foreign competitive pressures. With the help of capitalism organizations are no longer chained or restrained by national borders, this helped towards the emergence of a Global Village. Globalization aims to provide organizations an excellent competitive position as well as reduced operating expenses in order to increase the number of products and services.
Impact of Global Trade
Globalization is recognized at the global, national and the local levels. It also rearranges the operations, manufacturing, global trade and the alliance of financial markets. This intern affects the economic and social alliances at an international level.
Globalization has a enormous impact on everyone. Companies have developed joint ventures with foreign partners. Various multinational corporations (MNC'S) have initiated operations worldwide.  Even workers have the liberty to chase job opportunities across national borders. It aims at towards enhancing deeper relationships with global markets. Companies usually focus on cost minimizing techniques and enhancement of standardized products.
Click here for government certification in Management