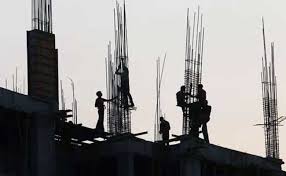 Later in first quarter, a review was made of revenue and income trends in the corporate results for the first quarter i.e. Q1 of the 2015-16. It is suggesting that some specific industries are doing better. But these are basically those which were doing earlier also pretty well. But overall industry recover is lacking . In this blog, I will share some facts which will prove the slow growth and will bring out a conclusion.
Overall sales revenues and net profits has hardly changed in the Q1. Net sales has been of Rs.8,07,083 crore which is stagnated with a nominal 0.4 percent rise in Q1 in 2015-16. in year 2014-15, Rs.8,04,164 crore sales was experienced. Hence, we can say that there is no extraordinary increase.
The profits rise has been of about just 0.3 percent. In year 2014-15,it was Rs.75,878 and in year 2015-16, it rose just to Rs. 76,099. The worrying part is non-banking business as it has experienced a 1.5 percent fall in net sales whereas its cost has increased up to 14 percent.
But there is one part of market that has done remarkably good and is still continuing well. It is automobiles sector. 8 automobile manufacturers registered a 42 percent improvement in profits and 12 percent improvement in sales. Automobiles and Tyre manufacturer have also done well. Another sector of interest is finance majors such as HDFC. LIC Housing, Dewan Housing etc which delivered enhanced profits up to 18% and better sales up to 17% increase. But information Technology sector and pharma industries have experienced normal growth only. With the former registering a 6.7 percent rise in profits and latter registered 7.8 percent rise in profits.
Summarizing this quarter we can say only two sectors had expanded well i.e. automobile sector and Financial Sector. But weakness persist across the core sector, such as manufacturing etc. Hence, special attention is required.
Click here for government certification in Accounting, Banking & Finance