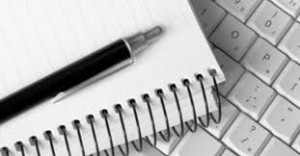 A Book list for an Aspiring Journalist
No wonder! We are in the advanced internet age today but the value & worth of books can never be surpassed by any advancement in technology. There are books on almost every subject. Books written by ace thinkers and professionals have a lot to offer. They carve out their deepest thoughts and profound knowledge about the subject that they write on. Thus, one should always refer to books related to their professional area in order to develop a better understanding of the profession & its objectives.
Here are some books that every aspiring Journalist should refer to:
1) London Labor and the London Poor (1840s)
By Henry Mayhew
Written in the times of Charles Dickens when England underwent a drastic industrial revolution, Henry Mayhem's book is a series of accounts of various labors and poor of London. Mayhem set the standard of investigate journalism, the people he wrote about were interviewed by him on streets and factories. Their stories seemed to be spoken by them, appealing to the Victorian public from the pages of the book. Thus, this book is a key work in the development of investigate journalism.
2) Berlin Diary (1941)
By William Shirer
A book that defines the sheer act of journalistic witness, this book by William Shirer- an acclaimed journalist, is an eye witness account of the events leading to the World War II in Europe. Being an American journalist, he covered Germany for several years. This book is the celebration of being the right reporter at the right place at the right time.
3) The Song of the Dodo (1997)
By David Quammen
This is a book about physical & intellectual adventure. It leaves the readers filled with enthusiasm in the end. David is a wonderful reporter and story teller who has written exceptionally about the extinction of species in a devastated world. The end of the book is most important. Every aspiring journalist can learn a lot from David's way of reporting & story- telling.
4) Prisoner Without a Name, Cell Without a Number (1981)
By Jacobo Timerman
This is one of the great works of Holocaust. Jacobo reflects on his arrest, torture & exile during the World War II. He talks about the mysteries of power and hate of the holocaust era. Jacobo was the editor of the leading newspaper, 'The Opiniòn'. His story reveals the courage that journalists can summon and how one can retain humanity even in the face of the evil.
These are few classics that might encourage, teach and inspire the aspiring journalists.