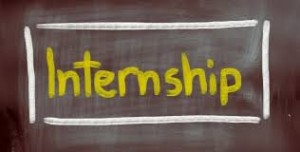 Waking up early even on weekends, running around the city in scorching heat, complaining about the stink of sweat and dehydration, who wants to update their CV old-fashioned way? Well, we're not here to learn that because every orthodox student is currently tackling the stereotypical way of adding stars to his CV by running in the rat race of being hired by the biggest of the names! But we have some out-of-the-box therapies/experiences for you that might come out to be much more beneficial than any superficial internship.
Not for even a second can you assume that they do not require hard work, but where there is a will, we create numerous ways. Here's to the road not taken:
Indulge your inner artist- Whether you're a writer, a photographer, a musician, a painter or a singer, no talent is more or less. You can practise at home or join any professional institute. You might believe that ink and paper experience may have more credibility but wait till people see your skills live!
Read- It's needless to say that reading is a dying art. So if you cannot save the tigers, save the world where dreams come true from absolute extinction. European, American, Asian, English… A whole new world of stories, true or dreamy, await you with writers from all over the globe. And the plus points are beyond the word limit of any page.
Explore the world- Go to places you've been, talk to people you've never seen and do what you've always wanted to. Vacations are a great time to explore the world and in the process, introspect. Who knows, you might gain experiences much more precious than the ones you can get on deskjobs.
Go tech-savy- If you really want to work but avoid all the fuss, go through tons of virtual summer job offers available in your field of interest. You'll love doing it and from the comfort of your place or the nearest CCD.
Happy Holidays fellow students! I hope you have a memorable one. Try and enjoy the summer.