As a profession, software testing The software tester's prominence has exploded in popularity during the last few years. Testing has become critical for a variety of application/product deployments, and businesses have begun to recognize the value of organized application testing prior to release. In recent years, many people have viewed testing as a viable professional option.
You can progress from a test engineer to a senior test engineer, from a test lead to a test manager, or you can become a QA lead or QA Manager. Furthermore, the selection of testing instruments is extensive. The Software Testing industry has a lot of room for expansion. According to Gartner, the industry will be worth more than $50 million in some years, with a predicted CAGR of 14%.
Let us know about 10 Best Software testing certifications to improve your career in the 2022!
About Software Testing
Software testing is the method of determining whether or not a computer system or program meets the required criteria and achieves the desired results. As a consequence, you find flaws in the software product or project. You'll be busy understanding requirement papers, designing test cases, conducting test cases, reporting and re-testing bugs, holding review meetings, and participating in other team-building events on a regular work day.
Some of the skills that land you a quick job quickly are –
Firstly, Basic knowledge of Database/ SQL: In the history of software systems, there is a large amount of data. In the backend, this data is stored in various databases such as Oracle, MySQL, and others. As a result, there will be times when this information needs to be checked. In that case, simple/complex SQL queries can be used to determine if the backend databases contain the correct data.
Secondly, Knowledge and hands-on experience of any Defect Tracking tool: The defect life cycle and defect tracking are important aspects of software testing. It is important to properly manage defects and monitor them in a systematic manner.
Furthermore, Basic knowledge of Linux commands: The majority of software programmes, such as Web services, databases, and application servers, run on Linux machines. As a result, testers must be familiar with Linux commands.
Also, Knowledge and hands-on experience of Automation tool: If you want to be a "Automation tester" after a few years of manual testing, you'll need to master a tool and gain in-depth, hands-on experience with automation software.
Additionally, Knowledge and hands-on experience of a Test Management Tool: The importance of test management in software testing cannot be overstated. Also, Managing the research objects is what test management is all about.
Let us now dig into the top 10 certifications that will help you get an edge over others!
10 Best Software testing certifications
By scaling up the test process and ensuring continuous product delivery, software testing is propelling the IT industry forward. Also, This profession is currently in high demand, since trained testers with experience in automation testing are needed. When it comes to outsourcing software testing services, whether it's for an IT firm or a single customer, they all hunt for certified experts. Hence, These are some of the certifications which will help you in gaining most demanded skills –
Vskills' Certified Software Testing Professional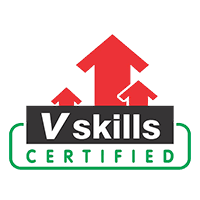 Vskills Certified Software Testing Professional will focus on the different concepts of testing, automated testing necessary documentation and project management needs; and metrics for testing, automated testing and different tools for testing like load testing, cost-driven training and GUI based testing. Additionally, some different test automation tools will also be introduced.
There is always a demand for good performance testers who can analyze the performance test results, identify the bottlenecks and suggest tuning techniques. There are a lot of companies, specializing in software testing, open source and integration services. International job consultants also are constantly looking for Software Testing Professionals for overseas jobs. The skill is also greatly in demand in super specialized government projects. Vskills certification will help you in gaining all these skills along with gaining conceptual clarity with the help of material prepared by experts.
CAST (Certified Associate in Software Testing) by QAI Global Institute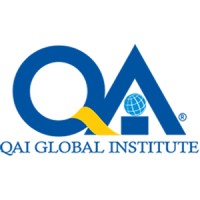 It doesn't matter if you're a complete novice or have some experience with testing. CAST, or Certified Associate in Software Testing, is a must-have certificate for any testing professional offered by QAI Global Institute. CAST is one of the top software testing certifications for newcomers who wish to get into the software testing profession by learning automation. You will receive a 367-page book titled "Software Testing Body of Knowledge for CAST" after paying the fees. This book is more than adequate to prepare you for the exam. To pass the exam, you must score 70 percent on 100 multiple-choice questions in 75 minutes.
Automation Test Engineer by Simplilearn
Simplilearn automation testing certificates provide you with a master curriculum in test automation that covers frameworks such as Maven, TestNG, Selenium Grid and Webdriver, Docker, and Appium. You will learn Core Java as well as J2EE in this certification curriculum. You'll also learn how to automate web apps and use containers on the Docker platform. In a nutshell, completing the course will turn you into a test automation specialist. Any graduate who wants to gain hands-on knowledge and expertise in automation testing should take this course.
Certified Software Tester (CSTE)
The Certified Software Tester credential guarantees professional expertise in quality control principles and methods (QA). It is the greatest software testing certification to begin your career with. The CSTE credential qualifies you to work as a software testing or quality control advisor, as well as a quality control manager. Also, Candidates must be working or have worked in software testing (quality control) during the past 18 months from the time of application to be eligible for the Certified Software Tester certification.
Two exams are required for CSTE certification, both of which are offered at Pearson VUE Testing Centers. After successfully enrolling for the certification program, candidates will receive Software Testing Body of Knowledge for CSTE (STBOK), a 557-page PDF covering the entire syllabus of the examination.
ISTQB Agile Tester Certification
Agile testing is a relatively new technique to software testing that has recently gained popularity. It is based on the Agile technique for software development. This certification is for entry-level testers who want to learn about Agile testing. Aditionally, Experienced testers who have worked on traditional software development projects, as well as expert developers who have worked on Agile projects and have a solid understanding of testing.
The ISTQB Agile Tester certification is a supplement to the ISTQB Foundation Level (CTFL). To apply for the ISTQB Agile Tester certification, prospective candidates must first have a valid ISTQB Foundation Level (CTFL) certification.
TestNG by LambdaTest
You should be familiar with TestNG if you do functional or end-to-end testing. It's a well-known framework for testers who perform functional testing on Java programming. You may advance your career in automation testing by earning a LambdaTest certification in TestNG. This is a free certification, and you will need to complete two rounds with equal weighting and a total score of 70%. Round 1 will consist of 40 multiple-choice questions that has to be submit in 45 minutes. Round 2 includes a timed assignment that has time limit of 36 hours.
Test Automation University
Test automation university is an Applitools – sponsored online global platform that offers free test automation classes in a variety of programming languages, including as Java, Python, C#, JavaScript, Ruby, and others, as well as web, mobile, API, visual, AI, and codeless automation tools. TAU will assist you in improving your test automation skills and equip you with everything you need to become a test automation engineer. The learning route will assist you in locating the most appropriate courses for you. From the Learning Path, you can choose your favourite framework and programming language. You can start the course right away by enrolling for free.
Advanced Level Security Tester by ISTQB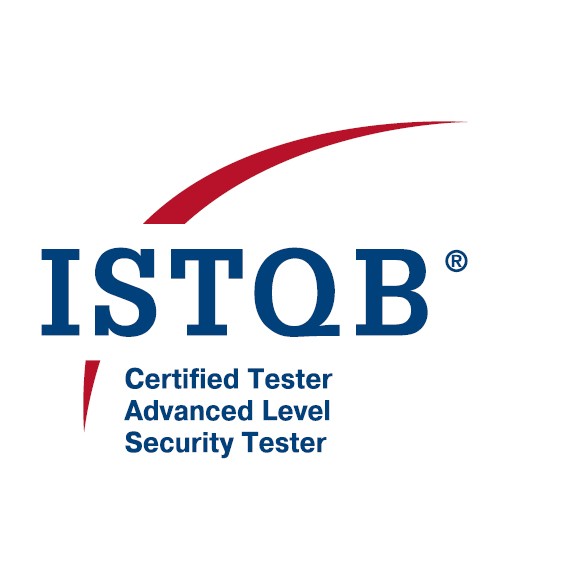 The Advanced Level Security Tester certification is for testing experts with several years of experience who want to take their careers to the next level. On the official ISTQB website, you can get the syllabus for the advanced-level software testing certification.
Mobile App Testing with Appium by Edureka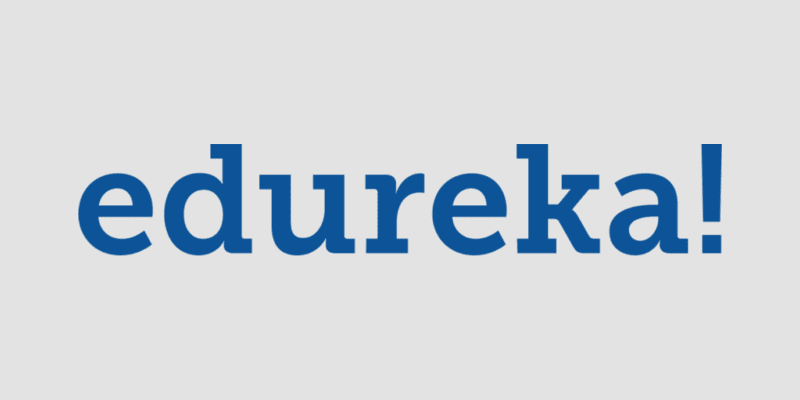 2021 is the best year for those interested in mobile app testing. According to Statista, the market for mobile apps would expand by 385 percent by 2021. It's past time for you to become certified in Appium, the most widely used tool for testing Android apps. Edureka has a course and certificates in automation testing that will help you understand the basic domain of automated mobile testing. Furthermore, You'll learn how to use ADB, TestNG, and UI Automator in addition to learning how to automate Android hybrid or native apps using Appium v1.11.1.
Rest API Automation Testing by Udemy
Udemy automation testing certificates in Rest API automation testing are available to help you become well-versed in the subject. After completing the course, you will be able to use Rest Assured API to construct a well-designed API automation framework. You'll also have a thorough understanding of tools like Postman. Furthermore, More than 60000 students have enrolled in the course, which includes 155 lectures. This course is one of the greatest seller on Udemy. The price is $199. It's the finest course to take if you're looking to learn an automation testing framework from scratch.
These were the top 10 Software testing certifications to improve your career in the 2022. We hope this article helped you in choosing the one most beneficial for you!