HR analytics can do wonders for your company, and when done correctly, it can help you save money, fine-tune your in-house talent, and make decisions that have a direct impact on your company's day-to-day operations. As a result, HR analytics and HR analytics courses is becoming an increasingly important part of today's enterprises.
Let us know about 10 Best HR Analytics Courses to advance your HR career!
About HR Analytics
Human Resource Analyst, often known as HR Analyst, is a position in the field of human resource management. An HR Analyst is a person who works for a company and performs HR Analytics. Which is a scientific examination of data connected to the company's human resources. Furthermore, HR Analysts are in charge of gathering and analysing information about employment, hiring, salaries, and costs, among other things. Moreover, HR Analysts assist organisations in effectively managing their employees by performing a variety of duties.
Let us now jump to 10 Best HR Analytics Courses to advance your HR career!
10 Best HR Analytics Courses to advance your HR career
If you're looking for a job in HR, a specialised function in HR analytics is highly suggested, as it will not only provide you an authoritative work profile but also help you advance in your career. Let us know about 10 Best HR Analytics Courses to advance your HR career –
Vskills Certified HR Analytics Professional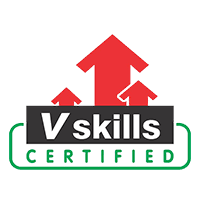 Analytics involves data collection, processing, analysis and interpretation for better decision making and gain insights. Moreover, Increased competition has put more focus on optimizing business processes and make informed business decisions. Analytics provide informed insights for effective decision making by data collation processing and analysis. Additionally, HR analytics has emerged as major contributor for understanding the effectiveness of HR processes and factors affecting employees motivation, productivity and performance.
People Analytics by Wharton University of Pennsylvania (Coursera)

People analytics training is required to become a Business Leader and efficiently manage your network. Furthermore, People Analytics is a Coursera course established by pioneers in the field of people analytics, Cade Massey, Martine Hass, and Matthew Bidwell, the top three academics at Wharton University of Pennsylvania. Furthermore, Learn sophisticated recruitment strategies, leadership, performance evaluation, job design, profitable promotions, and how to expedite the hiring process. After completing this course, you will be qualified to begin a new career in corporate leadership or receive a raise at your existing job.
People Analytics: Transforming HR Strategy with Data Science (University of Cambridge)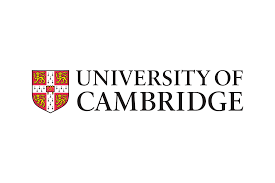 This practical programme, developed by University of Cambridge tutors, will assist you in developing a cutting-edge people analytics department in your firm. Moreover, By enrolling in this course, you will be able to use people analytics to make good changes at the individual, organisational, and societal levels. Additionally, You'll learn how to set up people analytics teams and harness data that already exists within your company. To provide you with the finest learning experience, the curriculum includes several video lectures, assignments, practical exercises, and real-world case studies.
Leverage the power of HR data (AIHR Academy)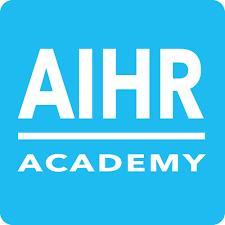 For individuals who desire to advance in the field of recruiting and people management, AIHR Academy provides an HR Analytics course. Learn about basic statistics, analytics implementation, HR metrics implementation, data visualisation. Furthermore, about strategic workforce planning, stakeholder management, leading with data, impact analytics, analytics business care, recruiting metrics, structuring recruiting data. Also, advanced recruiting analytics, sampling & proctoring from the People Analytics and HR Metrics & Reporting certification programme. You will be able to work as an HR data analyst, HR analytics specialist, or a leader in reputable firms after completing this course.
How to get started with people analytics (LinkedIn Learning)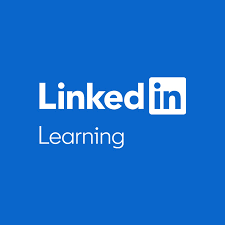 People analytics improves an organization's productivity by allowing managers to better understand how to keep their employees happy at work and which employees have the potential to be successful. Moreover, Josh Berlin, a Global Industry Analyst, will explain what people analytics is and how it compares to machine learning, AI, and other technologies. You will be able to work as a human resource specialist and recruiter after completing this course.
People Analytics for HR (PAHR) Certification (Human Capital Institute)

This Human Capital Institute training can help you become more efficient as an HR professional. Also, you can improve your people analytics abilities. You do not need to be an expert in statistical analysis. Also, you don't need to have any prior understanding of data analysis to attend this course. This training is primarily for HR leaders and aspirants interested in enhancing their analytics skills. You will be able to find work as an HR business partner, HR generalist, HR manager, and so on after completing this course.
People Analytics: HR Transformation through Data (Wharton University of Pennsylvania)

To run a business successfully, you must know how to make decisions in a systematic and strategic manner, as well as how to manage people properly. You must also be a strong leader. Learn about topics such as Hiring, Promoting, Retaining, and Engaging Talent, Team Building, Decision Biases, Network Analysis: Measuring and Managing Cooperation, Emerging Technologies, and more. Moreover, You will be able to position yourself as a strategic partner in your company's talent management once you have completed this course.
People Analytics 101: HR Analytics Fundamentals (Udemy)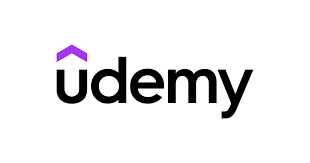 If you want to learn how to solve people management difficulties in your company, you can enrol in this Udemy course. You'll learn how to translate business challenges into statistical problems. And, how to develop an effective data dictionary, HR metrics, dependent and independent variables in datasets. Furthermore, about feature engineering, machine learning, supervised and unsupervised techniques, hypothesis testing steps, and more. To take this course, you don't need any prior knowledge. HR professionals, managers, data analysts, students, business owners, and entrepreneurs will benefit from this training.
People Analytics: Transforming Management with Behavioral Data (Professional Education)
This Professional Education course will teach you the fundamentals of people analytics through talks and exercises using real-world data and technologies. Moreover, This course will teach you the fundamentals of people analysis. In addition, how to identify organisational problems connected to people analytics, how to apply and value people analytics, and more. This course requires more than a tablet to complete. To participate, participants must have access to a laptop computer.
HR Analytics using MS Excel (Udemy)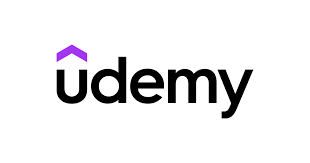 HR analytics using Excel course has been designed to provide scientific support to decision-making concerning an organization's human resource management. The course on HR analytics using Excel addresses the topic of HR analytics with a focus, especially on demystifying analytics for Human Resource managers, from both statistical and computing points of view.
These were the 10 Best HR Analytics Courses to advance your HR career. We hope this article helped you to choose the best certification matching your needs.