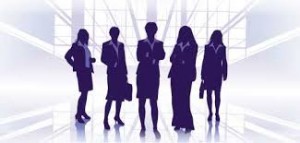 As we all know India has become a 2 trillion-dollar economy and very soon it will meet the growth rate in two digits. India's growth cannot be imagined without the existence of women entrepreneurs. Entrepreneurship is a business tactic which leads to more people to be engaged in their work as a result of which they earn good money. This will eventually lead to more economically stable people in our country. Women entrepreneurs are even few in our country in spite of equal population of women. At international level, USA tops the list in the women entrepreneurs. But India is nowhere to be seen in this list. Firstly India lags because of equality gap between men and women. Women are considered as object rather than human being in major part of the country. Secondly women are not given freedom to choose the profession of their own choice. They are forced to remain within boundaries and to lead a simple and safe life. But in my viewpoint the women can get succeed if they have will power and instinct desire for their dreams. Women entrepreneurs can make a difference in the society and can achieve the top-level in their field. We can look at many examples from our society who achieved their dreams as well as served the society. Oprah Winfrey is one of them who struggled for her ambition. She faced rejection in the formative years of her career due to her black skin. Now she is the most admirable host in American T.V. history. She owns her radio channel and publishing house.
Every woman can successful like the lady described above. But while planning for entrepreneurship one keep in mind the following points:
• Identify your interest and attitude towards it.
• View the world through a different lens.
• Work in the simple but effective way.
• Don't overestimate the job and underestimate yourself.
• Undergo a complete training program before starting anything big.
• Choose the best alternative among the available ones.
• In the first stage you can face loss or below average profits but don't get panic.
• Be ready to change your mod-us operation according to the changing scenario.
I hope this article will help you to explore more things. Suggestions are always welcome.