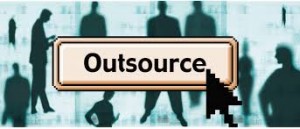 A business is considered efficacious if it can be simply searched and researched on the internet or we can say, firm has its own website. Websites are very easy to create but tough to uphold. For websites, updates are very essential. Regular content creation and upload is a must for every site to work effectively and efficiently. One have to be comfortable with content creation otherwise it can be a tough one for the corporation. The alternative for expensive in-house content creation is outsourcing it to India.
The corporation need to get in touch with service providers who offers content creation. Outsourcing will prove to be a cost-effective and time saving technique for the business. India will be an excellent choice because one can easily find skilled labor for the job. Not only individuals, there are various firms which works like Call Centre's in India, working 24X7 for the content creation, like Brickwork India.
Generally customers like to enquire about the products or schemes of the company they are interested in. Content plays a vital role in this. A good content encourages customers to go through sale whereas an unlikely one can lead to quite an opposite reaction. For this it is necessary that the content should be written in a very professional manner. Content should be precise and knowledgeable both at the same time. Indians have quite a reputation in this type of content creation. They have years of experience and work quite hard for it. They follow strict guidelines, fonts and tones. One thing about professionally written content is that, we can be sure that right message is communicated. Outsourcing the content creation to India will provide a highly professional and impressive content for the company.
" Kal kare so aaj kar, aaj kare so ab;
Pal main pralye hoegi, bahuri karega kab"
It means accomplish your goals today because no one has seen the future. Indians always complete their work on time, every time. Outsourcing to India will give on-time results leading to regular updates in websites by the company. Punctuality is the key to success and it definitely yield results. According to me, Indians are born to be punctual.
Content writing takes lot of time to think as well as write which can be otherwise used in the core- business activities like Revenue generating, Management etc. Outsourcing to India will not only help by saving a lot of precious time of the business but will also provide a rich content for the company.
"Time is Money"
Company saves the time which will ultimately lead to divert the focus from ineffective work to the effective works of the business. It will increase the production of the company and through rich content by the expert Indian content writers, it will attract more customers. Outsourcing will be a cost effective technique for the firm as no extra cost for the establishment of new department (Website Development) is needed. Outsourcing itself is a cost effective technique.
Outsourcing is a cost effective, time saving and profitable practice followed by almost every blue chip company in some way or the other. It is better to outsource in countries where there are high number of skilled as well as unskilled labor both. According to my opinion I would suggest India for outsourcing.