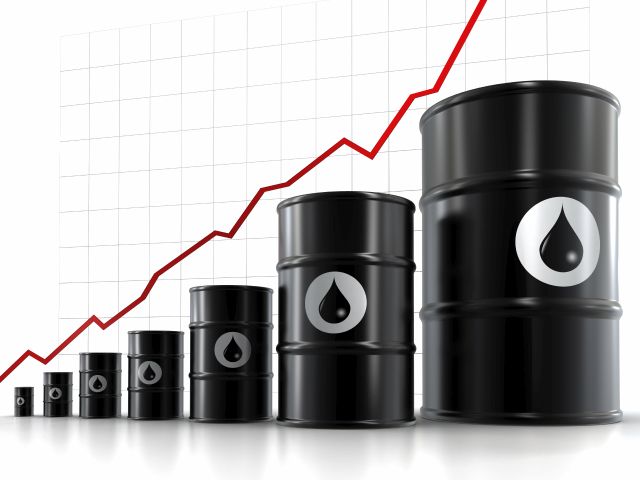 The oil industry, with its history of booms and busts, appeared to be in the early stages of its latest downturn past few months. The price of oil which had plunged time and again reached its lowest point in more than five years.
WHAT ACCOUNTED FOR THE PRICE DROP?
This is a complicated question, but it boils down to the simple question of supply and demand. The United States domestic production nearly doubled over the last six years, which pushed out oil imports and that needed to find another home. Saudi Arabia, Nigeria, and Algerian oil that once found home in the United States suddenly started to compete in the Asian markets , and the producers were forced to drop prices. On the demand side, the economies of Europe and developing countries statted weakening and vehicles started to become more energy efficient. So the demand for fuel started to lag a bit.
WHO BENEFITED FROM THIS PRICE DROP?
Drop in oil prices was certainly a good news for consumers especially motorists across the world. According to Moody's Investor Service's Chief Economist , Mark Zandi, who quoted in his Bloomberg report that if oil price stayed at $60 a barrel, American consumers would save a whopping $150 billion on their fuel bills which, according to him, will be spent therefore elsewhere, driving economic growth. This would hold true even for other countries as well, like India. And which was observed to be true!
WHO LOST IN THIS GAME?
For starters, oil producing countries and states. Venezuela, Iran, Nigeria, Ecuador, Brazil and Russia are just a few petro states that suffered economic and perhaps political turbulence. Persian Gulf states were thought to invest less money around the world and cut in the aid to countries like Egypt. In the United States, Alaska, North Dakota, Texas, Oklahoma, and Louisiana faced economic challenge s. Some smaller oil companies that were already in debt heavily went out of business , which pressurised some banks that lent to them.
WAS THERE A CONSPIRACY TO BRING DOWN THE OIL PRICES?
There were a number of conspiracy theories floating aroubd at the time of price drop. Even some of the oil executives quietly noted the possibility that the Saudis wanted to hurt Russia and Iran, and so did the United States – motivation enough for the two oil producing nations to force down prices. Dropping prices in the 1980s did help bring down the Soviet Union after all. But there is no evidence to support the conspiracy theories and Saudi Arabia and the United States rarely coordinated smoothly. And the Obama administration was hardly in a position to coordinate the drilling of hundreds of oil companies seeking profits and answering to their shareholders.
WHEN WERE THE OIL PRICES THOUGHT TO RECOVER LIKELY?
Not anytime in the nearing future. The oil production still increased in the United States and some other countries. Many Wall Street Bank even predicted the oil price to fall further further and go as low as $40 a barrel .
WHAT HAPPENED TO THE ORGANIZATION OF THE PETROLEUM EXPORTING COUNTRIES (OPEC) ?
The price of oil, as with other commodities, goes up and down. And in the past, the Organization of the Petroleum Exporting Countries, known as OPEC, has frequently cut production to firm up prices. Iran, Venezuela and Algeria were pressing the cartel to do so again , but Saudi Arabia, the United Arab Emirates and the other Gulf allies were refusing to cut. At the same time, Iraq was actually pumping more. Saudi officials said that if they cut production and prices go up, they will lose market share and and merely end up benefiting their competitors.
OPEC's role : Established in 1960, OPEC's objective is to coordinate and unify petroleum policies amon the member countries to secure fair and stable prices for petroleum producers.
INDIA'S ANGLE
As far as India was concerned, a lot depended on how well the government exploited the low price scenario. For one may think, it should use the chance to clean up its subsidy act once and for all, mainly in cooking gas and fertilizers and the government should also ensure market prices for oil producing PSUs -ONGC and OIL- so that they can invest in exploration and production.
PRICE OF OIL: TIMELINE
● During 1999-mid 2008, oil prices were rising sharply because global demand was surging, especially in India and China, and there wasn't enough oil production to keep up.
● In the middle of the financial crisis odf 2007-2008, after reaching the record peak of US $145 it reached in July 2008,this price of oil underwent a significant decrease .
● Cude oil spot price fell to US $30.28 a barrel on December 23, 2008 , the lowest since the financial crisis of 2007-2010 began. The price sharply rebounded after the crisis and rose to US $82 a barrel in 2009.
●In 2014, prices started declining due a significant increase in oil production the US, and declining demand in the emerging countries.
Click here for Government certifications in Finance and Trading