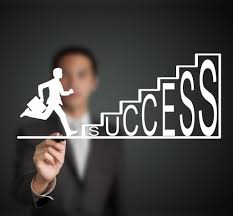 In this competitive world, everyone has to make their own space and standing in the society. Mostly, young people have the ideas to start their own businesses but don't have the capital or resources to invest in them, or sometimes people have the capital but don't have the ideas to start any business. There also cases where people have established businesses but the growth of their businesses are stagnant.
To be successful entrepreneurs and managers in this growing and viable world of business, the youth of our country have to be well spoken, extremely confident, vigilant and dynamic in their nature. The business world needs them to be creative thinkers who have the ability to think out of the box. For entrepreneurs to be successful, they have to be good delegators who are strong-headed, determined, independent young people who have the aptitude to take risks in life and their business.
They are expected to be open- minded entrepreneurs in the managerial world, who are ready to learn and adapt to new things taught to them, which could be learnt by them by interning at organizations or firms which gives them the opportunity to broaden their horizons. They ought to be good planners and good implementers and executers of the plans in their head. Only planning won't make them good entrepreneurs, rather, their plans need to be put into action and then followed up on.
Managers and entrepreneurs need to have the courage, will power and focus to be strong in the business world. Most importantly, they need to believe in themselves and their ideas, have good leadership skills and positivity in their thinking that could add to their potential and shape their future. A diligent team-worker, go- getter and a person who has the courage to face difficulties makes the best entrepreneur and manager.