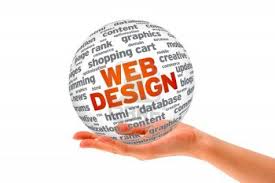 Experience shows that for web designing people allow very less amount for coding and do tribute most of time for their design and that's important also as it defines what people wants and what they get from a website.
Website Design is composed of several distinct disciplines, each of which embraces a range of skills. It is a collection of several inspiring innovations and new ideas. It should be taken care about design and should be done properly. The sequence in which these are employed tends to follow a given pattern, encompassing the following steps:
• Information Architecture
• Interaction Design
• Interface Design
• Navigation Design
• Information Design
• Visual Design
The most popular is 'hosted' services, e.g. content about you that is hosted on other websites. Like the allowing of social sites to connect through the people. This can be advantageous as well as disadvantageous also as some times it becomes very much intensive. Also Widgets are an embedded feature of content from another site, e.g. today's weather from weather.com. Mashups A link between data on your site and some other site, e.g. Google Maps.
Content is the same because the intention of most websites is the same – to bring visitors on a journey towards an intended destination. They usually know nothing about the organisation. They are depending on you only for the information and history of the organisation before getting involved, e.g. to contact you about a funding opportunity, It is your job to make sure that the content you provide caters for all their information needs and leads them to decide in your favour. It is the basic need of a website. We should alwyas see to it and take good care of this thing before proceeding forward. It is like the heart of a website.