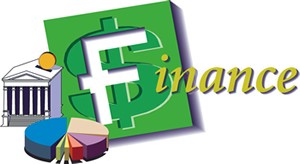 Everyone is on a look out to be a billionaire in a short interval of time. But is the industry you are dreaming to be a part of call of the future prosperity?
Well many sectors come and go, but the field of finance is always blooming with everlasting opportunities and is evergreen in property. Being an Indian student we just know a few career opportunities in the arena of finance like Chartered Accountant, Chartered Financial Analysis, Investment Banker and Actuaries. But finance has many more unexplored wonders beholden to be just explored by you. So let's discover them.
Chartered Financial Analyst (CFA): A professional designation given by the CFA Institute that measures the competence and integrity of financial analysts. Candidates are required to pass three levels of exams covering areas such as accounting, economics, ethics, money management and security analysis. To enrol in the program, you must hold a bachelor's degree. The CFA charter is one of the most respected designations in finance,
Certified Market Technician (CMT): A professional designation given by the Market Technicians Association (MTA) to financial professionals who prove their proficiency in technical analysis. To be granted the designation, a candidate must pass three examination levels and agree to be bound by the MTA code of ethics. A CMT is generally a skilled trader and deals in High Frequency Trading.
Financial Risk Manager (FMR): A financial designation, obtained through the Global Association of Risk Professionals (GARP) by achieving a passing score on the Financial Risk Manager (FRM) examination, having an active membership in GARP and by having two years of experience in financial risk management. It polishes the candidate in the major strategic disciplines of risk management: market risk, credit risk, operational risk and investment management. The FRM designation is designed to measure a financial risk manager's ability to manage risk in a global environment.
Chartered Financial Planer (CFP): A certification exam administered by the Certified Financial Planner Board of Standards Inc. that focuses on topics of concern to the financial planning field, such as retirement, estate, and investment planning. The CFP certification mark represents your proven expertise within the financial planning profession. And adheres to personal finance needs of an individual.
Chartered Public (CPA): An individual who has passed the uniform CPA examination administered by the American Institute of Certified Public Accountants, and who has received state certification to practice accounting. He is basically a CA certified from US.
Chartered Certified Accountant (ACCA): An individual who has passed the exams by Association of Chartered Certified Accountant is a professional accountant. Chartered Certified Accountants work in all fields of business and finance. Some are engaged in public practice work, others work in the private sector and some are employed by government bodies. In short he is a CA certified from UK.
Click here for government certification in Accounting, Banking & Finance