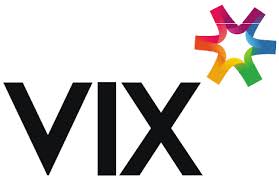 VIX is a fear indicator which tells you if the markets going to drop or not and what is the mindset of people in the market. It works as a fear gauge of the stock exchange. The VIX is an indicator owned and managed by Chicago Board Options Exchanges(C.B.O.E). The indicator tells you how volatile the equity market is of a particular stock exchange.
The stock market has many sudden changes in the market which are directly related to the current events that have occurred or likely to offer. When the event is likely to improve the scenario then it is likely to take an upswing, on the other hand, any new occurrence that is going to cause a nuisance to companies or investors the stock market will go through a dive or the market will plunge. For example, news that the Government is planning to reduce corporate tax is going to cause an upswing in the market. If the tax rates increase on the other hand the market is likely to have a plunge.
There is an old saying that the market conditions are driven by just two emotions: fear and greed. Although this is an oversimplified statement it is quite often true. The fear is the state where the market is in a plunge and the greed is when it is in an upswing. So investors would like to know what is the state of the market so that they know if the profits they have earned are safe and that it hasn't been eaten out by the fear in the market.
The Volatility index tells in a number how risky the market might be using a scale. This volatility is meant to be forward looking and is calculated from both calls and puts made in the market. When the VIX value is greater than 30 it generally associated with a large amount of volatility as a result of investor fear or uncertainty. usually, the value below 20 generally corresponds to less stressful times in the markets.
The faster the VIX rate is going up tells them about the rate of change of the fear in people's mind about the stock. The index is used by some as a measure when to invest. When the VIX is at its high and people fear about the marketing collapsing the rapid drop in prices is seen as the best time to enter into the market as the investor is likely to get a good bargain in the market for the stock.
The investment Mogul Warren Buffet said, "Be fearful when others are Greedy and be greedy when others are being fearful".VIX is quite useful in this regard but is careful the market may plunge to a much lower level and take years to come back to that level so be careful. Analyze the situation properly and then only invest.
Click here for government certification in Accounting, Banking & Finance