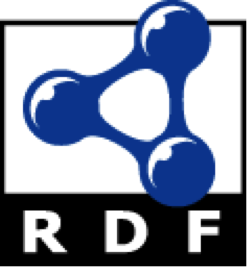 To evaluate XML in this context is a little bit unfair, as XML has been
designed to describe information exchange between information technology
systems in general. It uses established infrastructures and defines
the syntax unambiguously. It also provides the frame for higher levels
(as RDFS, OWL – S, and also HLA and BOM and some extensions on
DIS utilize XML).
RDFS adds the level of semantics to XML but stays on the same level
as DIS: unambiguous definition of objects to be exchanged (or shared)
between applications. To a certain degree, RDFS allows to capture the
context as well, but not enough to fully support the pragmatic level.
OWL – S explicitly models IOPE and, by doing so, unambiguously
defines syntax, semantics, and pragmatics. If the effects were unambiguously
mapped to inputs of other services to model state changes
as well, it would also support dynamics, but OWL – S misses the
common conceptual representations that are used in BOM to reach
this level.
This evaluation shows the possible descriptive and prescriptive use of the
LCIM, which has been introduced and expanded in  and
. What is currently still lacking is a set of metrics for each level that
can be used to evaluate if a system supports this level or not. Currently, this
evaluation is conducted by subject matter expertise using their personal judgment,
which leaves too much room for interpretation and discussion. Current
discussions show, for example, that some M & S experts explain the opinion
that BOMs already support the conceptual level, while others state that the
state charts used in BOM are not even sufficient to support the dynamic level.
A similar discussion is possible for the expressiveness of OWL – S. Additional
research and agreements are necessary.