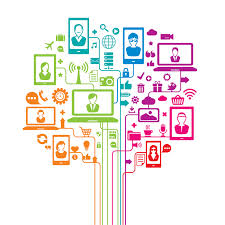 Brand Outposts and Communities: How can they be used for effective marketing?
It's time to connect the basics, to put in place the beginning of a framework for a social Business. The social graph and social CRM, highlighting tools like BuzzStream that help you identify and build relationships with people who are talking about your brand, product, or service and influencing others in the process. The basic interactions creating relationships between community members and creating shared knowledge come about through specific, replicable actions that can be designed into the Organization itself.
Communities are built around things like passions, lifestyles, and causes, the big things that people choose to spend their time with. Even when it does, that particular community is typically only participated in by a fraction of the total potential audience. For most businesses and organizations, the places where customers willingly spend time often engaged in conversation about the business or organization is a social network or online community.
So how do you participate as a business?
Even more pressing, how do you get your customers to spend time doing real work with your team, contributing ideas and insights that will help you better define products or innovate in ways that will lower costs or differentiate you from your competitors? In short, how do you become part of the communities your customers or members belong to and begin to realize the promised benefits of social computing? You participate in the activities they are involved in with full disclosure and transparency in order to build the levels of trust that that will elicit their contributions of knowledge back to you. This is the purpose of the brand outpost, a place you create for your brand within the context of an existing social network.
Your website is the final element in setting up for social business.
In an interview with BusinessWeek, author and blogger Jeff Jarvis noted three common mistakes that many companies make when adding social-media-based marketing programs to their overall communications mix.
The following are examples of common brand outposts:
Twitter
Second Life Islands
Facebook Business Pages
YouTube Channels
What defines a successful brand outpost, one that enjoys organic growth? Most likely, it's an application, a tool, or an articulated purpose that meets a clear need for an important subset of the community participants around the outpost who are themselves part of your target market or are the influencers for it.