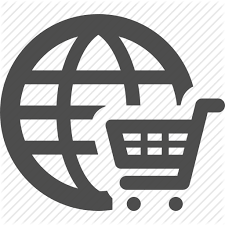 Electronic commerce,or commonly known as e commerce,is trading in products and services using internet.It involves services like buying and selling of commodities,electronic fund transfers,supply chain management,online marketing and research analysis,data collection…and the list is never ending.The biggest example of e commerce is e shopping.Multi brand sites like flipkart,myntra and amazon provides 24*7 convenience shopping facilities and i soon gaining popularity in Indian market,specially among the youth.
According to the statistics India has an internet user base of 243.2 million as on Jan 2014.Despite this large number India is far behind other developed nations like USA and UK when it comes to penetration of internet.In India cash on delivery is the most common mode of payment accounting to about 75% of the total online transactions.This percentage is quite high as compared to other developed nations where e banking is the most common method of payment.
Most common trends of eCommerce observed in India are :
The market worth of eCommerce is $3.8 billion in 2009 and is expected to be $12.6 by the end of 2013.
70% of the eCommerce transactions in India are related to travel industry.
Total number of online shoppers in India are 35 million and are expected to rise to  the all time high level of 100 million by 2016.
Most of the internet users in india uses broadband internet networks. 4g and 3g are the newly introduced but not that common as compared to other developed nations.
There is a tremendous growth in internet user base over years.The current growth rate is of 6 million people per month.
Most of the eCommerce in India takes place through smart phones.India has the second largest user base of smart phones in the world.
Many multi dollar setups like Jabong,Myntra,Amazon etc are observed in recent times in India.
eCommerce contributed 0.54% to GDP in 2009 and it increased to 1.04% in 2014.According to the recent trends it is expected to be 1.61% of the GDP by the end of 2018.
Click here for government certification in Digital Media