The Limitation of Liability of the United States in the Case of a Nuclear Disaster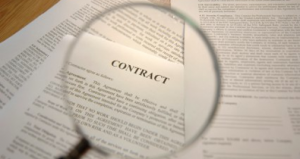 This year India's republic day was marked by a lot of excitement and exuberance shown by the natives of the country and reason is very much known. It was the first time in the Indian history that the president of the United States was invited to be the chief guest of the republic day. Mr Barack Obama accepted the invite and led to the budding of a new friendship.
His 3 day visit to India led to few developments and one of the major one among those developments was the breaking of the deadlock over the civil nuclear deal. This deal first came up in July 2005, between the then India's prime minister Dr Manmohan Singh and the US president George Bush. According to this deal, India agreed to separate its civil and military nuclear facilities and to place all its civil nuclear facilities under the International Atomic Energy Agency (IAEA) safeguards and, in exchange, the United States agreed to work towards full civil nuclear cooperation with India.
But there has been liability issues since then. Thirty years after the chemical leak in Bhopal killed thousands of people, the threat of the Indian compensation laws frustrated the US hopes of an export boom in the sector.
But the deal will now limit the legal liability of the US suppliers in the event of a nuclear power catastrophe. Hence , giving boost to the US economy and India would have new nuclear technology that was not available before.
Also , India will setup an insurance pool led by General Insurance Co and four other insurance companies of a total amount of Rs 750 crore to indemnify companies that build reactors in the country against liabilities in case of a nuclear accident.
The remaining Rs 750 crore of the total Rs 1,500 crore to offset liabilities will be provided by the government of India. This will solve the issue of the compensation by the US nuclear reactor companies.