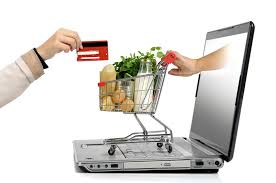 It's a snowy Saturday, and Vineet needs a winter wear to survive the chilly winds. Five years ago he would have headed straight for the mall, but today he starts shopping from his couch by doing all his purchases online , things have changed drastically and a new generation has evolved, wherein we see consumers shifting from the traditional mode of visiting brick and mortar shops to modern dynamic mode of doing things online
With the advent of technology, we are now in the era of creative economy, where innovation has become the sole key to write the success story of any company.
E commerce has opened the gates of plethora of opportunities, upon which the budding entrepreneurs of this generation are leveraging to carve a niche for themselves in this modern era of cut throat competition
Do you feel that what political democrats and corporate honchos exude that e commerce is expected to be a $100 billion industry by 2020, does hold good, I have a firm conviction in these statements
In US alone, the expenditure on e- commerce has been 300 billion dollar for the FY14
Every fifty years or so, retailing undergoes this kind of disruption. A century and half ago, the growth of railroad networks and the rise of big cities made possible the modern departmental stores, mass produced automobiles came along 50 years later and soon shopping lines with speciality retailers were dotting the newly form suburbs
Like most disruptions, digital retail technology got off to a shaky start. A bevy of internet-based retailers in the 1990s—Amazon.com, Pets.com, and pretty much everythingelse.com—embraced what they called online shopping or electronic commerce These fledgling companies ran wild until a combination of ill-conceived strategies, speculative gambles, and a slowing economy burst the dot-com bubble. The ensuing collapse wiped out half of all e‑commerce retailers and provoked an abrupt shift from irrational exuberance to economic reality.
We have seen big Indian online start-ups gaining grounds and establishing themselves in this lucrative era of digital world
Flipkart
started its operation in 2007 with a capital of 4 lakhs currently it is valued more than 10 billion dollars
But this has jeopardised the future prospects of physical retailing, who are trying to beef up to compete with the digital tools
The market seems to be bullish and whooping investments are coming in
We see that it has become the apple of eye of every investor, due to its bolstering prospects and clinical performance, moreover even the government is coming out with reforms to roll the red carpet for the investors in this sector
Click here for government certification in Marketing