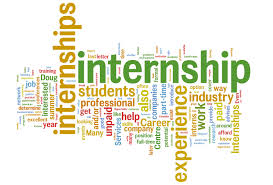 Why and when to undertake summer internship?
This is the one question that remains in the mind of each and every 2nd and 3rd Year chemical engineer. So, through this article I will like to address this question since I have passed through this stage.
Now, let us begin by understanding the concept of summer training. Summer training is basically a method to give students feel of the industry, means students get the feel of an industry environment. One can see the processes being carried out at industrial scale and understand the basics behind them. Practical knowledge of the whole process that one has studied only theoretically till now, can be gained.  Another important reason for undertaking summer training is that you can get Pre Placement Offer from the company if the company sees in you its potential employee.
Now the question remains when to undertake summer training. Generally in many colleges it is not compulsory from college side to undertake summer training in 2nd year. But my advice to students will be to go for summer training in II year too. Since this will give you the flexibility to take training in different domains like production and designing, one in II year and other in III Year . Also this adds to your professional experience which in turn increases your placement chances.
In the next Summer Internship article I will tell about the different domains in which one can do internship.