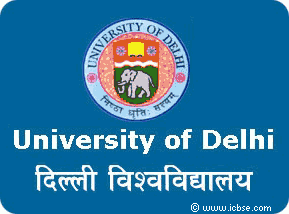 The most selected and collected lot of intelligent intellectual and the most top scorers of the country took admission in DU just recently. Just look how time flies………now students are over with their first semester exams in various courses.
The students of B.COM HONS ECO HONS  BSC HONS STATISTICS,ENG HONS etc…are eagerly waiting for their fruit of hardwork and sincere dedication. Yes i am talking about their semester results which are now believed to be out on 21st of DEC according to a latest notification of DU….. It has also been pointed out by some that this time the checking is not lenient as compared to previous years…… so it will be a sheer shock for the students who didn't study for the exams and also for those who worked hard studied day and night to enter into the list of  top rankers of the college.
Well some say that it is good that the checking is tough this time as this will open the eyes of those students who think that they can pass their semesters without working hard and without studying.On the other hand  some critics point out that tough checking would break the confidence of students who have worked hard and they won't get satisfaction.So this year there are chances that we might not see the raining 90's in the semester results……… it can turn the other way round too…but this will be decided when the results are declared…..
Well the question is that will this move be beneficial for the future of DU and it's students.. Let us hope everthing goes well and DU lives up to it's reputation of being the rank 1 university in the country.


Apply for Govt. Certification Now!!