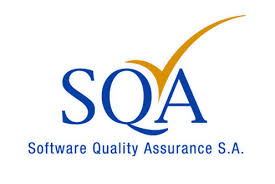 One always talks about 'quality'. One always looks for the best quality of cloth or the most eco-friendly and organic quality of food items. Policymakers aim to improve the quality of life of the underprivileged. In today's techno-savvy fast paced world, where everyone is nose deep in their laptops typing and clicking frantically to meet deadlines Software Quality Assurance (SQA) is extremely important.
Software Quality Assurance (SQA) refers to the process of analyzing developed software to check whether it meets the standardized quality specifications. SQA is part of the software development life cycle (SDLC) that regularly tests software to ensure it meets the specified norms of quality. This not only ensures development and use of good quality software but is also adaptable to different models of software advancement being developed. Software Quality Assurance uses various testing methodologies to test and analyze software. This testing doesn't take place after the software is developed but follows a prolonged testing process. It tests the software at each and every stage of development till the time it has been completely developed. Moreover, it includes checking of the entire process such as coding, software design, source code control, code reviews, software configuration management and release management. It can be used for many software models. For example: ISO 9000 and CMMI
Every SQA company has a set of value propositions it puts forth to differentiate itself from the others in an attempt to put them in another (superior) league altogether. Some of these proportions are:
Early fixation of defects: some companies like 'Elixirct' have an 'early-test' system which helps fix defects in the beginning stages of development.
Best of both worlds: in this case, there are numerous centres set up all across the world which helps reduce costs.
Quality and Innovation: 'Sapple Systems' provide within their value proposition framework "Innovation & Quality". Their efforts are three fold:
Commitment to quality
Innovative testing
Improved results
SQA helps deal with below power software systems in the market. It not only fuels innovation and growth but also brings to the market high quality goods. It improves the market quality, increases customer base, reduces costs of maintenance and leads to sustainability.