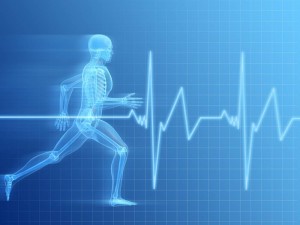 We all see children are happy all the time, laughing out hard, that we rarely do. The secret to their laughter is that they are playing all the time. There is a direct connection between our happiness and our movements. The more we move, the more we'll be able to fight stress. Motion creates emotion. Therefore, sports is a very important aspect of life.
Physical activity helps to bump up the production of your brain's feel-good neurotransmitters, called endorphins. After a fast-paced game of racquetball or several laps in the pool, you'll often find that you've forgotten the day's irritations and concentrated only on your body's movements. As you begin to regularly shed your daily tensions through movement and physical activity, you may find that this focus on a single task, and the resulting energy and optimism, can help you remain calm and clear in everything that you do.
Regular exercise can increase self-confidence and lower the symptoms associated with mild depression and anxiety. Exercise also can improve your sleep, which is often disrupted by stress, depression and anxiety. All this can ease your stress levels and give you a sense of command over your body and your life.
Sports and games, thus, should be encouraged. Many schools have sports as a part of their curriculum. Sports and games give us opportunity to grow in life. They have become a good means of earning. The sports person who does well in sports is showered with name, fame and wealth. Sports have great potential to offer career opportunities. So we should take them very seriously from the very early age of our life.
Click here for government certification in Health, Nutrition and Well-being