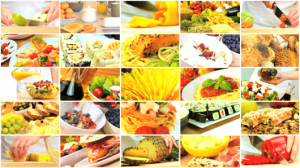 Enhancing food security at the household level is an issue of great importance for the developing countries like India where millions of poor suffers from lack of purchasing power and malnutrition. Food and nutritional security implies the availability of food at all times , that all persons can have access to it , that it is nutritionally adequate in terms of quantity ,quality and variety, and that is acceptable within the culture.
It is being recognized that right approach would be useful to achieve food and nutritional security in the country. It may be difficult to make the right completely  justiciable. However, rights approach puts pressures on public actions and would lead to effective implementation of the policies and programs.
Right to food is a part of an overall goal of achieving right to development. The adoption by the united nations in 1986 of the declaration on the right of development was the culmination of a long process of international deliberation on human rights which were perceived from the very beginning as an integrated as an whole of all civil ,political,economic,social and cultural rights.
Right to food plays a pivotal role in the rights based approach to development .As Dreze (2004)mentions right to food can be seen from three perspectives: Indian constitution,international declarations and moral ans social rights.
There is a need to examine the dimensions of food insecurity and suggest that rights perspective would be important to improve public action,to examine the progress in availability,access and adequacy,to show how rights based approach can improve the food and nutritional programs in the country.