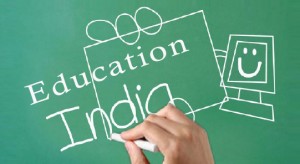 We Indians always used to say that our education system has nothing in it on one side and on the other side if someone makes changes in the education pattern, we are the one's who protest against these reforms and want them to be roll backed.
It's not the first time DU i.e; Delhi University tried to reform our higher education system. 2 years back DU came with the system of four year undergraduate program, under which students who took admission under it will have to submit two projects to the university in their final years, if it is not good for all courses but not even bad for some courses like Economics hons. If an economics hons student get a chance to write dissertations in their graduation years, their would be nothing like that.
It's not only the the one, DU while rolling back this system also asked to give the degree of Bachelors with honors and research for those students who will pursue the degree for 4 years and for those who are not willing to pursue the degree for 4 years but for 3 will get the bachelors with honors degree. But this formula is also not excepted.
Now, Delhi University came with the new reform in the education system in DU, Which is known as Choice Based Credit System (CBCS) under which students seeking admissions in this year will be tough the modules of other courses as well as they have to prepare a dissertations in 3 years of their undergraduate which too not a bad thing for some courses, But as the same case of the 4YUP formula this system is also facing the protest of the different students council, Like NSUI and AISA.
They are willing to roll back the system as it is not good for some subjects, they might be true but the another face of coin says that it is not even bad for some courses. If they want to welfare those courses which will not be beneficial form this system the should see that this won't will effect the courses which will be beneficial with it. The should ask faculty to roll back this system for those courses only which will not be beneficial.