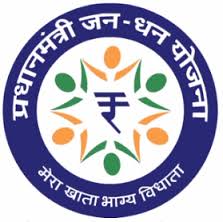 A country like India, with heterogeneous people classified in different income groups, always needed a Prime Minister like Modi to do away with social injustice and inequality. Narendra Modi has taken his first step towards eradicating financial untouchability by launching the financial inclusion programme, wherein, all the people residing in the country must have an account with a bank. This is done so that all the people connect with the economic cycle of the country. Under the PMJDY, the unbanked people can open a zero balance account or an account with a minimum balance. The central bank of India, the RBI has relaxed its rules and regulations regarding the procedure to open an account.
Only an ID proof of the potential customers is needed by the bank to initiate the process. The programme has been made as attractive as it could have been. The government provides accident insurance coverage and life insurance coverage to the registered parties. This would benefit not only the nation but also the fellow beings since any transaction would involve lesser charges as compared to charges on transactions, otherwise, made. Though the launch of this programme is a step towards 'advance India', it might lead to large budget deficits initially. The government must channelize its revenues towards the programme and reduce its expenditure except development based expenditure. It is important to spread awareness and provide incentives to the people for the same. The financially and technically handicapped individuals must be taught the procedure to take advantage of the scheme. The government must provide incentives also to the people participating and encouraging the programme.
This is just the beginning. The activities supporting the same are progressive. The programme still has a wide uncovered reach and a large scope for India to prosper. The future of India might reveal what all steps the Prime Minister takes to prove what he has said and provide what he has promised.
Click here for government certification in Accounting, Banking & Finance