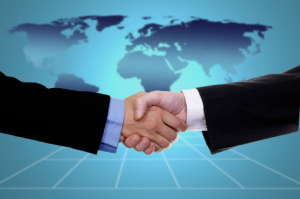 "Funds for Infrastructure ensures the standards of Infrastructure Security "
All sectors seeks Infrastructural development for reviving economy and every country flourished with infra support and services.To be better served for the citizens of India needed completion a mission of 'Make in India' that's only depends on infra growth of the nation. Therefore Infrastructural development impact the economic growth &prosperity of every citizen of India.
In order to bridge the gap and meet the large financial capital investment in PPP projects initiates to setting up India Infrastructure Finance Company [IIFCL], Viability Gap Funding subsidy [VGF], India Infrastructural Project Development Fund [IIPDF] and Foreign Direct Investments [FDI].
The Developed Nations of world broaden the mindset of PPP Model and suggested PPP as a 'People Participation Model'. As states A PPP participates inclusively to Business group which belongs to hardship of people.
In India still challenges on debate for PPP Model to have greater transparency, responsibility, better evaluation, redressal mechnism , legal framework, regulations, monitoring and Audits by independent bodies like CAG.
Advantages of PPP can summarized as better service quality at competitive price, effective participation of people, innovative solution, public oriented policy, minimizing the inefficiency and effective step for independent India.
Click here for government certification in E-governance and Management