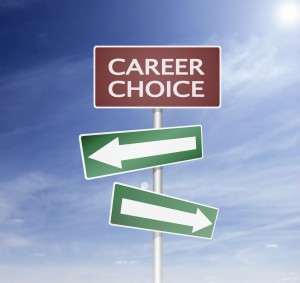 When I was in 12th, I got really hard time deciding the best suited course for me. Since we all know that the chosen course will eventually lead us to our dream career.
Although knowing the fact that one wrong shot will affect whole life,still some end up making wrong career choices.
So following points can help one decide better about the career choices;
*LOOK OUT FOR INTEREST ZONE : See, we all have a comfortable zone and everybody wants to stick to that.Right? so better look for the subjects that interest you and make that your career choice.
*DETERMINING SCOPE : Everything is need to be judged on the basis of its market value and so as your career .Go for the course that not only suits your capability but also be able to fill your pocket as well in the end.
*BE PATIENT : Even if after getting into the desired career,you find other options more exciting and attractive ,then hold on.Because this confusion will do no good to you, rather this will only hamper your efficiency in your current profession .
*HARD WORK SUFFICES : See, at the end what matters is how much efforts you lend for your desired career to get into your dream job.So a treat of hard work can  rejuvenate your career.
I hope these few points can lead a helping hand to the puzzled up youngsters out there.