One night stands- Investment regrets that go from long term to short term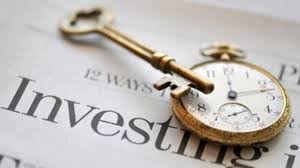 A one-night-stand investment is an investment that was supposed to stay for a long-term period one but instead is sold after a short time. Investors regret making such investment decisions and these investments, more often than not, are sold the next trading day.
There are variety of reasons possible for which might result in such an investment. Any negative news has a potential to cause panic among investors resulting in rapid selling of stock. Poor portfolio management in terms of unhealthy distribution of funds can be another reason. Industry shifts, changes in regulations and changes in forecasts are other agents which can reduce the status of long term investments to one night stand investments.
For example, Martin impressed by an investor presentation, past and current performance and future prospects of a solar energy firm ABC limited buys worth $10,000 dollars of its shares with the intention of holding the investment for a long term. However, the very next day a change government regulations cut incentives for solar energy sector and forced ABC limited to revise its forecasts. As such Martin quickly withdraws out and sells his shares. This results in a one night stand investment.
One night investments are related to the field of behavioral finance and are often studied by behavioral finance researchers.
Such investments are often made by indecisive investors and lead to short term losses. Warren Buffet rightly said "Only buy something that you'd be perfectly happy to hold if the market shut down for 10 years".
However, in reality the situation can just be the opposite. Often many people buy a security with the intention of selling it the following day for a quick gain, but they have to hold it for the long term if the stock price drops ever since and if they want to square-off or get some gain.
Click here for government certification in Accounting, Banking & Finance