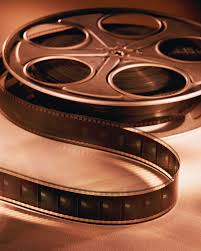 LET NOTHING COME IN THE WAY OF YOUR ENTERTAINMENT !
Movie is a form of expression and trying to redefine the norms in its most comfortable format yet adding an amazing touch. For all the Movie Buffs out there , We've come up with the solutions to all your problems.
• In the midst of summer vacations, with too much time to spare , its time to hit the theatres. But in the scorching heat outside, none of us wants to get out .And, Being a movie buff , you can't afford to miss?
• A movie and Dinner at an expensive restaurant aren't always necessary to spend a quality time with your loved ones. Is it?
• Why waste your hard earned money in this season of high inflation?
• Spend quarter of your day commuting? No good option to kill time?
Now, you can watch the movies from comfort of your own couch, while commuting, or while taking a lunch break with your Tablet.
Movie watching is not restricted by geographical boundaries anymore. It is going global and if you want to be a part of change , this is the way to go. It is exactly as special as you want . Isn't it? YOU COULDN'T MISS THE EXTENSIVE USE OF IT.