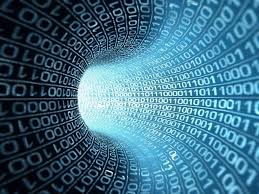 Introduction:
Today all are speaking about big data. First of all we have to know what is big data..? It is nothing but the information about everyone. It includes the activities carrying out by an individual. These all details are stored for analysis and also for future references.
Why an Organization are deal with big data?
In current scenario large corporation are dealing with big data. This big data contains all the information about the people who are all directly and indirectly belong to an organization. This data are used to store, analysis, transfer, share and visualization to know about the people of an organization.
Big creation:
Big Data create a large opportunity for the people. It is used to know about an individual but it also create some trouble in privacy. But many are saying that Big data created a mass in the world. Also it plays vital role in market. It is a data processing technique with some databases which has collection of data. This processing of databases create some data sets.  This data sets are the result of prediction of databases.
Techniques in Big Data:
There are many techniques to process and analyze the data which are data patching, data integration, data fusion like that many techniques but the most commonly using technique is "Relational Data Base Management". The Relational Data Base Management technique is used here to process and analysis the big data. Hence technique is user friendly and help to predict the exact data set  it is used.
Three V's of Big Data:
The characteristic of Big Data can be described with three V's which are "Variability, Variety and Volume".
Variability is the collection of different data Bases.
Variety denotes the different types of data, databases and data sets.
Volume, it shows the capacity of data bases and data sets.
Application:
The application of big Data are
Hospitals
Banks
IT industries
Schools and colleges
Business
Governments
Conclusion:
Thus the Big Data create a large opportunity for all in this world and also it is going to occupy large market place. Hence every should have to aware of the big data.
Click here for government certification in Big Data
Click here for government certification in Management