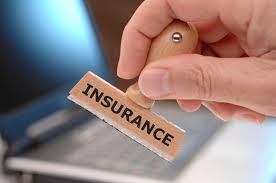 Life insurance, as the word suggests, refers to insurance of life; a sum of money kept aside or saved for self or dear ones in case of any mishappening. But this a general or we can say in layman terms. Basically, it is a contract for payment of a sum of money to the person assured (or to the person entitled to receive the same) on the happening of event insured against. Usually the contract provides for the payment of an amount on the date of maturity or at specified dates at periodic intervals or if unfortunate death occurs. Among other things, the contracts also provide for the payment of premium periodically to the corporation by the policy holders. Life insurance eliminates risk. The major advantages of life insurance are:
• Protection: Saving through life insurance guarantees full protection against risk of death of the saver. The full assured sum is paid, whereas in other schemes only the amount saved is paid.
• Easy payments: For the salaried people the salary savings' schemes are introduced. Further, there is an easy installment facility method of payment through monthly, quarterly, half yearly or yearly mode.
• Liquidity: Loans can be raised on the security of the policy.
• Tax relief: Tax relief in Income Tax and Wealth Tax is available for amounts paid by way of premium for life insurance subject to the tax rates in force.
Schemes of LIC
LIC offers a wide range of schemes to suit the needs of the individual investor.
• Basic Life Insurance Plans: These plans offer whole life assurance plan and endowment assurance plan.
• Term Assurance Plans: These plans offer two-year temporary assurance plan, Convertible term assurance plan, Bima sandesh and Bima kiran.
• Plans for children: Various children's deferred assurance plans are available viz, Jeevan Balya, and Jeevan Kishore.
• Pension Plans: These plans provide for either immediate or deferred pension for life.
• Jeevan Sarita: This is a joint-life-last survivor-annuity-cum-assurance plan (for husband and wife) where the claim amount is payable partly in lumpsum and partly in the form of an annuity.
Click here for government certification in Accounting, Banking & Finance