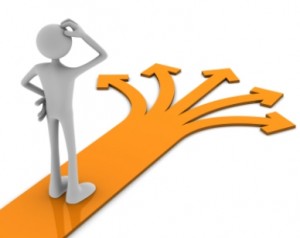 The youth of today has a daunting task before them- choosing an appropriate career. The opted career stream should not only give them adequate monetary rewards but also should provide them job satisfaction and a feeling of achievement. Lucrative jobs with great money offers combined with job satisfaction and liberal perks, are everyone's desire. The future with  fat salaried jobs, thus seems to be very high and secure with lots of growth opportunity.
Let us have a look on latest career options in India:
Management Professionals– Management is a major stream which has gained momentum since the globalization as more and more industries are being opened up. This course needs higher understanding of corporate know how and management skills. The average starting salary of an MBA  is 10-15 lakh per annum.
Chartered Accountant– This profession can be called the backbone of every other profession as maintaining financial records is the first requirement of every public and private company.   This course is very demanding and requires lot of hard work but upon successful completion, one can expect a stipend of 5-8 lakhs per annum in the initial stages.
IT Professionals– IT Professionals occupy the centre stage of careers not only in India but all around the globe. The beginning salary is between 1.5 to 3 lakh per annum but increases as one gain experience.
Bio Engineering– This is a promising new field which offers jobs to young people in the areas of genetic engineering and animal cloning. The monthly salary can range from 50 thousand to 3 lakh.
Entertainment Industry- Entertainment industry offers huge monetary benefits to people. Popularity is directly proportional to earnings in this sector.
Medical Professionals– This is one recession proof profession and professionals in this field are in great demand due to growing health awareness amongst people. Approximate pay packages can range from 1.8 to24 lakh per annum.
Oil and Natural Gas Sectors– PSUs  such as  ONGC and Bharat Petroleum offer an extensive range of jobs. Offshore drilling, Geologist, Marine engineers are some verticals of this sector.People with five years of experience can get 15-20 lakh per annum in this sector.
All these fields offer unique challenges and career opportunities to the career aspirants of today.One must choose the right career stream according to their aptitude, family resources and trends of the markets.
Click here for government certification in Life Skills