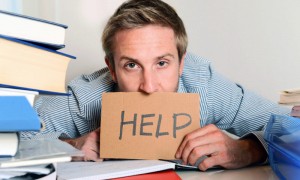 We all do last- minute study..but is it efficient enough!!!. Actually this only creates tension and panic, as a student you should avoid last- minute study; it is better to prepare in advance to avoid confusion and stress. From the start of the academic year, devote some time to study so that at the end , when exams have to be taken ,there is no undue panic. This way there will be time for revision.
So what all things help us in study..!!A healthy diet, regular exercise and playing games are all important in your life. Pranayama or deep breathing and meditation contribute to physical and mental health and yes by practising yoga…you can banish negative thoughts.
A simple funda every student should follow, spend 3 hrs daily during the last two months prior to final exams in solving five – to -seven-year old question papers on related subjects taking in your mind as if you are appearing for final exams. Thereby it will help you not only in the field of confidence but also a positive attitude.It is good to spend more time on difficult and important topics. The best time to do this is during the early hours, when the mind is fresh. Positive thinking always provide us a way to success. Why get frustrated by failure? see it as an opportunity and work over it.
The main thing , Anxiety should be avoided as it could lead to depression, poor memory and lack of attention. When you are full of fear, even then good preparation will not help. However poor performance ought not to make you feel inferior nor make you blame others, the simple you can do is.tell yourself you can and will do your best whatever the situation is. You can overcome any hurdle because you are not the only one facing such hurdles just you have to analyse and cope up with the problem.
So Just you need to stay calm before exam and Believe in yourself..:)