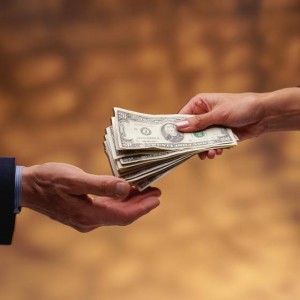 In today's scenario people are running behind money, posh lifestyle and the urge to be the best in the society!! This urge to be the best out of all makes them leave out all the rest. Concepts like Quality, durability and excellence have disappeared in the mist that follows!!Now-a-days, the main motive is to earn money be it at the stake of respect, truthfulness and what not….
This situation seems to grow even more devastating in the years to come if something is not done…If this isn't checked, the world will turn out  into an economy with zero intellect!!Solution to this entire problem and the chaos is what is emerging as KNOWLEDGE BASED PAY…..
This concept focuses on an individual's intellect and knowledge to the field. It is encouraging the people to improve their education to increase their salary or other compensation. As it is obvious , as the scope of an individual's knowledge and understanding increases they can take up more complicated work and projects and that will benefit both the organization as well as the individual. Knowledge based pay is an effective measure to improve the skill set and education of the people and increase the worth of intellect. Reaching certain goals in education, training and skill development translates into higher employee earnings. This type of pay structure can empower individuals to improve their abilities on the job. Pay scale changes according to the knowledge tier acquired.
In some organizations the structure is so that it encourages the education development of its employees. In such an organizational structure the employees ae rewarded upon acquiring certain educational goals. Generally, the parties, both the organization and the employee agree on this type of pay structure at the time of hiring.
Knowledge based pay  systems can encourage the employees to become life-long learners, which can help a company maintain its edge in the industrial world. This leads to a greater and bigger innovation, longer retention of skilled employees and higher revenues as a result of highly intellectual workforce and thus better and smooth functioning.