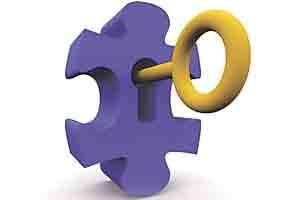 Assets always create profits to any organization they are settled in. But what do term" nonperforming" really mean? It literally gives the meaning from the way it is spelled. These assets are listed in financial statements though doesn't help out gaining profits.
Now a question arises, why do banks include nonperforming assets in financial statements?. The reason behind is, it acts as a proof for the loan made to the clients. Banks can make profit out of these assets only when the client hasn't made his/her payment for more than 90 days. Even beyond 90 days banks suffer to make profits out of these assets which eventually reduced the performance of banks every year, eventually lead to the implementation of SARFAESI Act, 2002.
This act was equipped to improve the performance of financial institutions and to enrich the way loans are treated. In spite of such implementations, it has been observed that level of nonperforming assets have increased from which it can be understood that the performance of banks and financial institutions are still under dark. Two major reasons for the failure of the act are their perspective and approach towards loan recovery and lack of knowledge towards the acts.
In better words, ignorance showed by the employees towards the act. Banks and financial institutions have to put efforts to train their employees on recent updates and implementations which make their employees highly skilled and even it brings a competitive advantage in the market. Steps have to be taken instantly as India's bad loans have already reached more than 4% of total assets which was manipulated as 2.4% in 2011.
Nonperforming assets contributes a major part as a reason for bank's insolvency. RBI expects a fall of 4% in bad loans by March 2016. Hope these acts to play a prominent role in rectifying the bad loans and to provide better ways to ensure the identity of every individual before loans are sanctioned.
Click here for government certification in Accounting, Banking & Finance