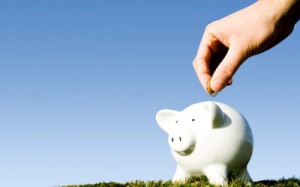 A lot of people particularly students do not know what kind of deposits are available for a consumer. One of the most important functions of a commercial bank is to accept deposits. It collects the surplus balances of the individuals, firms and finances the temporary needs of commercial transactions. Therefore, the first task of a bank is the collection of the savings of the public. The income of an individual can be either spent on consumption or on savings. The savings leads to investment which in turn leads to generation of output in the economy, thus leading to its growth. The banks collect savings by accepting deposits from the consumers.
There can be 3 kinds of deposits:
Current account: such deposits are called demand deposits because they are payable on demand. There is no time restriction and can be withdrawn any time by the depositor.
Example: These kinds of deposits are maintained by businessmen, industrialists who make and receive payments of large amounts through cheques.
Fixed term: such deposits are not payable on demand like the current account deposits. They have time restriction and can be withdrawn only after the maturity of a specified fixed period. A huge amount of interest rate is given by the bank but they do not have cheque facilities.
Example:  people invest in such deposits when they are not in a ready need of money. So they open a fixed deposit account which not only keeps their money safe and secure but also earn them a good amount of interest rate.
Savings account : this is an amalgamation of the current account and fixed term deposits. Its main purpose is to save. They are payable on demand and also enjoy the cheque facility. But may have some restriction like bank may allow only 3 to 4 cheques in a month.The interest paid on savings account is lesser than that of fixed deposit
Example: these are a right choice for the individual households.
Click here for government certification in Accounting, Banking & Finance