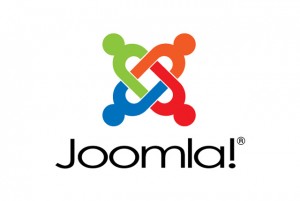 Joomla? What is Joomla?No its not  a fruit or any kind of festival!
It is essentially an Open Source Content Management System.Now let's break this down.
A Content Management System (CMS) : A CMS basically lets you to manage your website,makes it dynamic and lets you change your website without changing the code that supports your website.It is a piece of software that runs on the server delivers the contents of your website to the user's browser and does this all without breaking a sweat! Phew!
Now since it is open source it has a large community of people working on it to make it better and it is readily available to you when you need it. So the before said features make Joomla a great piece of software that lets an owner develop and manage his own website.
There are two crucial parts to a Joomla website; The parts that handles the design of the website or rather how it looks and the part that manages the content i.e how its presented to the user.The part that handles the design is essentially your typical HTML and the part that manages your content comes from a back end databse that stores all your content and retrieves it when the website is accessed by a user,dynamically that is!
Joomla comes with a plethora of feautures.It helps to mangae your media with a built in media manager,you can monetize your website with the help of a banner manager or it can help you with tagging or help you with nested categorization or even better Joomla has cloud service APIs that are making cloud syncing much easier for your website!
Joomla is roughly used in about 5% of websites around the world.Seems like a pretty small number but consider the number of websites in the world and you realise its applicabilty.
Joomla might sound very simple now but it's a litlle more complex than you think.But good things never come easy do they?Go on explore how Joomla can help you build your website!