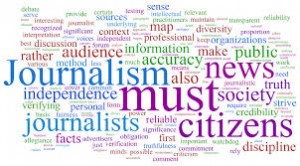 Jazz journalism had come into being right after the age of Yellow journalism, and had inherited many of its features – sensationalism, bold and catchy headlines, extreme focus on sex, scandals, crime and celebrity news.
The era of Jazz lasted from about 1919 to the late 1920s, and was concentrated more in New York.
One of the central features of Jazz journalism was the emphasis on photographs, especially graphic images than writing.
It is said to have started with Joseph Patterson's The New York Daily news in 1919, and was quickly followed by William Hearst's New York Daily Mirror – a lodestar of Tabloid journalism.
The historical context around which Jazz journalism flourished, was the fact that America was out of a world war, and people were looking for new means of entertainment with the economy back on track. Hollywood, sports and other forms of mass entertainment were gaining popularity, and therefore the celebrity and paparazzi culture was gaining momentum at a sky-rocketing speed. People wanted to read more and more about the private lives and scandals of their film actors. This was also the time when the American public broadcasting system was being worked upon. Radio too fed the newspapers with celebrity gossip, with radio announcers themselves being regarded as celebrities.
Around the same time technology was improving in the West, which allowed for better quality pictures.
The motive of the newspaper industry was swiftly changing from a being a watchdog to a money-making entity.
All of this had culminated into this new form of journalism, which focused on Hollywood scandals, city crimes, murders, excessive gore, and obscenity. The archetype headlines would be like "He Beat Me-I Love Him" , "I Know Who Killed My Brother" etc.
The New York Daily Graphic, which was another newspaper following this sort of journalism, was criticised for it's reportage, and accused of following "gutter journalism".
Jazz journalism started phasing away in the 1930s, after the Great Depression.