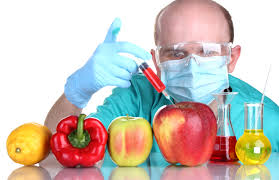 Public legislation and litigation measures impounded on various biotechnological firms across the world are frowned upon by the market capitalists as anti-welfare strategies. But to see the other side of the coin is a long tedious ride into reality. Despite the derogation and resilient attitude of the 'Big' firms, it is very practical for the government to put a check on life-altering activities that are being performed by them on a daily basis.
The legal policies differ from country to country, in fact, in a federal system like US, from state to state. Many are intended to increase profits at the cost of mistreating nature as opposed to what God intended it. But many look more towards the bigger picture, as to what signif impact it will create in upcoming future.
Say I am a bio-technologist who wants to prepare a Genetically Modified Organism (GMO) and release it into some other country's market for commercial use. So what approvals and permissions are required by me?
Click here for government certification in Legal