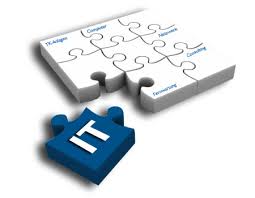 Education is necessary for all human being as like as food and water.
Government always gives so much importance to the literacy of the society. Everyone must have to get educated for their good future. Education is most needed for development of the country. So when the people of our country will get educated then the literacy rate will also grow in number. But what it mean by "IT Literacy "? It means information technology literacy for the people. We can say now a days' IT is so much essential for all so that they can able to grow in this competitive time.
Let's take one small example, we are using mobile phones both the literate and illiterate people are using it. If the illiterate person will not recognize the number written in the keypad of mobile then he cannot able to make a call. So here Information Technology cannot help the person for their need.
We can say one thing that some people are there who are educated but could not able to understand the IT. We can say one example, one accountant who is working in a small organization; he is just making notes and preparing accounts by pen and paper. But presently everyone using computer and software, such as tally, ms excel etc. If the accountant will not adopt the knowledge of doing computer job then it will not beneficial for the company. So he must have to learn the new technology. So IT Literacy is so essential for everyone who is growing with time.
One more example we can say, out ATM machine. It is purely GUI based system. If the person cannot understand the meaning of the options displayed in the screen then he cannot able to make transaction. So understanding the information technology will help the person to make secure transaction.
For adopting any type of work culture is depends on the IT Literacy, because if the person will get sound knowledge in IT then he can able to work in any condition and in any platform in the organization. Just to excel the knowledge is not enough; he must have to excel the IT skills.
Click here for government certification in Information Technology