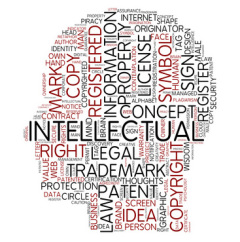 "WORK give VALUE" – A Philosophy of IPR
IPR stands for Intellectual Property Rights, A systematic documentation of Technical information is called IPR. It results from intellectual activities in industrial,scientific, literary and artistic fields. IPR is a reward to safeguard for inventor to exercise the invention or innovation as legal right by court in time-limited frame to control their use.
IPR is tool for Innovation channel that brings awareness in society to follow the path of technological advancement with other advance countries. IPR is valuable asset that adds to growth and prosperity of inventor. IPR needs to be understand and its importance can shape our futures. IPR is driver force behind every aspect of development in terms of society,country and individual.
In 19th Century the Economy is Agrarian Economy, 20th century lead to Industrial Economy but 21st Century is Knowledge Based Economy. That clearly indicates in order to bring boom in economy, our approach should be knowledge development. Therefore awareness to IPR is medium for knowledge development.
Microsoft have 95% assets related to IP, Chips faster than ever. The World Class Universities earning heavy amounts by focusing on IPs. Intel company have IP in Cooling Technology which set them top among competitors. Samsung, Nokia, Google everyone investing in IP and get IPR and prosper.
Various IPR formats
Trade Marks

Patents

Copyright and related rights

Geographical Indications

Industrial Design

Trade Secret

Layout for Integrated Circuit

Protection of New Plant variety
Investment attracts Investment, Talent attracts Talent and Innovation generates Innovation. All to summaries that Get Know IP spread the Knowledge and lead to prosper fullest.
Check out: Indian Patent Office www.ipindia.nic.in/