Innovation, Economic Growth and New Employment Generation- Pillars of MSME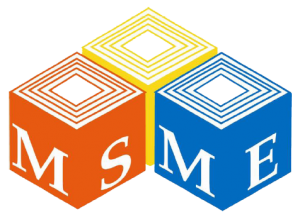 "MSMEs Needs People Innovative Mindset for Inclusive growth and lead the Nation on path of Economic Boom" 
Throughout the World, MSMEs are the engine of economic development. A MSMEs constitute over 90% of total enterprises in most of the economies and are credited with generating the highest rates of employment growth and account for a major share of industrial production and exports.
In India too, MSMEs plays a pivotal role in the overall industrial economy of the country.  MSMEs in India constitutes more than 80% of the total number of industrial enterprises. It is estimated that in terms of value generation, the sector constitutes 45% of the manufacturing output and 40% of the total export of the country and employs over 6 crore people with 30% impact on Nation's GDP.
The Need of Innovative approach is current requirement for sustainable economic growth of country, although 'the good policies will tend to good governance' mindset need to work upon. The Innovation is prime most important 'value addition' factor in growth and development of economy.
Major problems face up by MSMEs in present scenario are  sub-optimal scale of operation, technological obsolescence, supply chain inefficiencies, increasing domestic and global competition, fund shortages, change in manufacturing strategies and turbulent and uncertainty in market.
Inspite of all above challenges faces by MSME, The Economy Runs on Infrastructure development therefore need of more capital in infrastructure, Skill development , and efficient use of SMAC technology would create better India to 'Make-in-India'.
Japanese Model of Economic growth and technological advancement is a remarkable example in Asia. In Japan 99.7% companies are MSMEs with 70% people employed in this sector. The Japan lead the Nation with people participation in technology, Skill development and  credit based database system for Financial help to MSMEs.
Check out for more information about Entrepreneur skill: http://smallb.in/
MSMEs Rating Agency : http://www.smera.in/