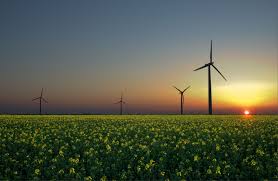 No civilization, no nation, no society, no individual, can function without energy. Energy use is a chain that begins with;
Sources, like coal, crude oil
Conversion, from source to forms like electricity, petrol
Consumption by society through industries, vehicles
The constant consumption of these fossils over the years, has resulted in, it being on the verge of extinction today, ultimately leading to an energy crisis; a situation when a country has a great need for fuel or electricity but does not have enough of either to provide for its citizens, as a result, energy becomes very expensive or in the extreme case, not available to everyone. Although energy crisis can be observed as a result of many factors; overconsumption, overpopulation, bad infrastructure, untapped renewable energy opportunities, wastage of energy etc.…… but, the truth of the matter is, we live in a world where there is little time for details and distinctions and its high time that we change our modus operandi and switch to renewable sources of energy.
Among the low-carbon energy supply options, the three with the biggest potential are wind power, nuclear power, and most importantly solar power. You might think that even if we imagine strong efficiency measures and smart technology-switches that halved our energy consumption, we should not kid ourselves about the challenge of supplying 60 kWh per day without fossil fuels. But as it is said that the power of thinking is more about knowing what the right way to think is and about what, a step in the right direction will always nurture fruitful results.
Around 4.5 billion years ago a star was born. We call it Sun. The solar energy that hits the earth every second is equivalent to 4 trillion 100-watt light bulbs. Solar is the prime inexhaustible energy available to all and India is one of the sun's most favoured nations, blessed with about 10 months of sunshine in most parts of the county, receiving 4-7 kwh per square per metre per day . This is a huge number. Thus, investment in solar energy is a natural choice for India.
As of 2014, the installed capacity of solar power in India was 2,208.36 MW and it aims for 20,000 MW by 2022. In a revamped National Solar Mission programme, the union ministry of new and renewable energy has now come up with draft guidelines for setting up of 3000 MW of solar PV projects. The proposed project will be developed through association of central and state agencies along with a solar park being developed in Andhra Pradesh, as a part of this project. Recently, Tata Power Delhi, by incentivizing rooftop solar generation has also pooled in to produce 400 MW of solar electricity in the next three years with the aim of transforming the power scenario. As a cherry on the cake, the land on which solar panel towers are installed can also be used for grazing and agricultural purposes.
Although Solar farms are the way to go and India has abundant sunshine, however, there is immense competition for land resources – to harness this energy, India would need solar power stations in deserts covering an area twice the size of Greater London(about 1700 km square) but India cannot be allotting acres and acres of land just for creating solar farms, which can indeed create "a strong thermal flux" and thereby disturb biodiversity.
As a substitute to this land problem and risks associated with it, in 2015 i.e. this year, a floating solar power plant conceptualized by Kolkata based Arka Renewable Energy College will go live. This pilot project will create 10KW of electricity and requires an area of around 100 sq metres. Thus, With the solar panels being set afloat in Bengal and water canals being covered with solar panels in Gujarat, India has definitely leapfrogged.
Click here for government certification in Energy