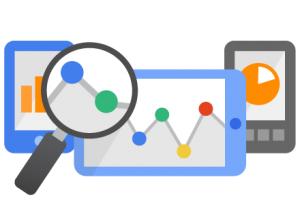 Human resource (HR) is the set of individuals who make up the workforce in an organisation, business sector or an economy. Analytics is the systematic computational analysis of data or statistics. HR analytics, also known as Talent Analytics, applies analytics to the Human Resource department of an organization, in the hope of improving employee performance and getting a better Return on Investment.
The key aspect of HR analytics is to show the impact of the HR department on the organization as a whole. Establishing a cause-and-effect relationship between what HR does and business outcomes (by the correlation of people data and business data) and then creating strategies based on that information.
HR has core functions that can be enhanced by applying processes in analytics. These are acquisition, optimization, paying and developing the workforce of the organization. HR analytics can help to solve problems and issues surrounding these requirements and using of analytical workflow will guide the managers to make relevant decisions.
Steps in HR Analytics:
a)      Hand sight        –     gather data by reporting.
b)      Insight              –     make sense of data by analysis and monitoring.
c)      Foresight           –     develop predictive models.
HR analytics is based on statistics from within and outside the HR function. There are three different kinds of metrics (measurements) applied:
a)      Efficiency metrics – focused on the performance of the HR function in terms of efficiency in fulfilling its basic administrative tasks.  Ex: administrative cost per employee.
b)      Effectiveness metrics – concerned with the extent to which the HR programs and practices affect the people or talent pools Ex: Measurement of skills acquired from training.
c)      Impact metrics – a link between what HR does and the tangible effects on the organization's ability to gain sustainable competitive advantage Ex: The reduction in defects as a result of training.
Types of collected data are used for carrying out HR analytics:
i.            Workforce statistics (various breakdowns of human capital by gender, age, absenteeism, job type, ethnic origin)
ii.            Financial ratios relating to people and productivity (data that relates business results to the people producing them, e.g., sales/head or revenues-costs)
iii.            Measures of people's values (index of key qualities such as experience, knowledge and skills, competencies and attitudes, values, potential)
iv.            Measures of people's engagement (measures about the level of engagement and influential factors)
v.            Measures of efficiency of the HR function (measures about the quality and cost ratio's in providing HR processes)
vi.            Measures of effectiveness of people processes (e.g., rates of participation, efficiency and effectiveness of processes such as appraisal, recruitment, succession planning, training)
vii.            Measures of investment in one-off initiatives and programs (measures of benefits, costs and outcomes of specific initiatives, e.g., a cultural change program)
Case Studies:
Many companies prefer candidates with good academic records and from prestigious schools but AT&T and Google have established, through quantitative analysis, that a demonstrated ability to take initiative is far better predictor of high performance on the job.
SPRINT has identified the factors that best foretell which employees will leave after a relatively short time.
Buying HR analytics software as a service won't help at all if nobody in HR knows how to mine and interpret data. Unfortunately, human resources has never been a hotbed of metrics junkies and numbers freaks, and while partnerships with IT can help, HR departments without analytical talent in-house are at a disadvantage. Some larger enterprises are addressing this HR analytics talent shortage by hiring data scientists to work in (and sometimes head) Human Resources.
Barriers for Implementation:
As a critical requirement for the successful execution of HR analytics it is important that the company is able to gather data that is consistent, accessible and of high quality. Without having the right data it will be impossible to obtain reliable outcomes. Furthermore a disciplined and methodological approach to analyzing, forecasting, predicting and optimizing HR processes, capabilities and outcomes is required. Therefore it is also important that the organization has a culture of analytics, which is characterized by the executive support for evidence based decision making and the sufficient availability of talented analytical skills, in the HR department, as well as in the board of directors. Moreover the analytical opportunities need to be targeted right. Because it is impossible to chase after every possible analytical opportunity, analytical opportunities are best targeted according to their greatest pay-off options. Fulfilling these requirements is a critical prerequisite for a successful implementation of HR analytics, and often a barrier for many organizations.