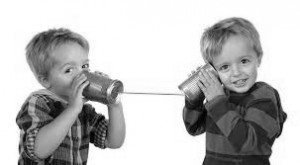 What comes to your mind when you hear the word interview?Presentation and expressions but in a telephonic interview there is no facial expression or presentation.There are few things that you must keep in mind when you are going to give an interview on telephone.
1.Select that time for interview at which there is no disturbance or select the place where no one can disturb you.
2.Before giving interview make a mindmap of your life give time to it because it is going to help you when you will be asked to tell something about yourself.
3.Listen and understand the question completely because there are the times when people start answering without listening the question and end at giving answer of something else.
4.Keep replying to the interviewer it will show that you are listening.
5.Whenever you stuck at some instance don't keep on repeating the question or uttering something.
6.Always answer in soft and calm voice it will reflect your behaviour.
7.When you get a chance to ask question to interviewer think for a while and then ask the question.You can ask some questions related to the company's environment,interviewer's experience at company or something which you want to know about the job for which you have applied.