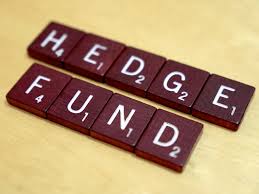 Before discussing as to what hedge funds are, it is important that we know what hedging is. Hedging is actually the practice of reducing risk and this is what is the main purpose of hedge funds- Reduction of risk. Hedge funds are regarded as one of the good investment alternatives that can take the form of both long and short term in the market and invest in almost any opportunity in any market where it is able to measure considerable amount of gains at reduced level of risk. The primary goal of most hedge funds is to reduce volatility and risk while trying to preserve capital and generate positive return in any market condition.
A hedge fund is a legal business entity and it is often set-up as a limited partnership or a limited liability partnership. Thus, it is a privately-owned company which pools in investors' money and reinvest it into various kinds of financial instruments. It functions with the aim to do better than the market. The investors in hedge funds are limited to the elite class ones only like some institutional investors or individual investors with large possession of assets, since the minimum investment required by it is pretty large.
Investments in hedge funds are illiquid as they often require investors keep their money in the fund for at least one year, this time is known as the lock-up period.
These were initially devised in the US in 1949 and now form a key part of both institutional and private client portfolios. The basic features of Hedge funds are-
Hedge funds are carried on with providing absolute returns
Most hedge funds are managed by experienced investment professionals.
Hedge funds vary enormously in terms of investment returns, volatility and risk.
Hedge funds have enough flexibility to choose between long and short side of various financial instruments.
Hedge fund managers trade across a variety of markets and exchanges, investing in a diverse section of financial instruments including equities, bonds, currencies and derivatives.
Click here for government certification in Accounting, Banking & Finance