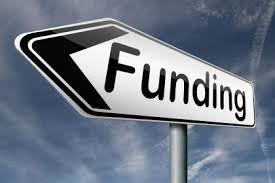 IIT'S & IIM'S-the dream of millions of students in India.The govt. is trying its best to improve these premier institutes with as much funding as possible.Because of this ,the primary education sector is unable to get its share of funds and is therefore losing its value.But just give it a thought-You have not received proper primary education.Can you still expect to enter into IIM or IIT without proper basic knowledge?So where should the funds of Govt. be invested?Our premier institutes or our foundational ones?
IN OUR PRIMARY EDUCATION SECTOR-
1)Primary education is like a compulsion for all of us to have because it forms the base of our knowledge and builds our personality.But not many in India are able to receive it because our country is still under developed.Also its very important for the growth and development of the nation.
2)IIT'S & IIM'S form a very small fraction of our population.But the primary edu. Sector nearly covers half of the country.So its better that govt. focuses more on making people literate first.
3)Brain drain-Yes most of the people after graduating from IIM'S & IIT'S migrate to other countries so that they can have a better lifestyle.So what good are they actually doing for their own country?It leaves a sour taste in everyone's mind.
4)Poverty is at such a vast level in our country that most of the people are not able to pay even the fees for primary education let alone IIT'S & IIM'S.So govt. should invest more funds in primary edu. Sector.
5)Yes I said that people are unable to pay the expense of IIM'S & IIT'S also.So from this point of view ,you may assume that govt. should invest more in these institutes.But consider this fact-After going to such institutes,the student comes out as shining star.He is able to pay all the expense for these institutes.So not much need of funding.
IN IIT'S & IIM'S-
1)We are in urgent need of these institues because as a developing nation,we need our young talents to perform well globally.
2)Students migrating from these institutes also helps in globalisation of our economy.
3)IIT'S & IIM'S develop brilliant minds .These minds then can restructuring and reshaping our country and make it a better democracy.
4)Students from abroad also come to India to study in these premier institutes.So these are income generating source for the country.
5)Its practically the students from these premier institues who help in creating employment opportunities in the country.Thus solving the ever increasing problem of unemployment.
CONCLUSION-
The point is IIT'S & IIM'S are already in possession of huge amount of funds.Their fees is so high.They constitue a very small fraction of our population.They can be self financed and students can meet the expenses because of their capabilities.But primary education makes the people literate from the grass root level.It cant be ignored at any cost.So govt. should invest more in them.Govt. can always invest little in IIM'S & IIT'S also but not at the cost of primary education.
Click here for government certification in Accounting, Banking & Finance