For those who value their weekends, evenings, and holidays, corporate finance offers a fruitful career in business analytics and corporate culture. No doubt, these jobs are not that easy to get, but they are definitely less competitive and more plentiful than several investment banking jobs. It is basically that area of finance that deals with the sources of funding, the corporation's capital structure, the actions taken by managers to enhance the value of the organization to the shareholders, as well as the tools and analysis used for allocating financial resources. With its ultimate purpose, to maximize the value, corporate finance can apply to products, companies, services, and management of a business through the planned implementation of resources, along with balancing risk and profitability. Based on its usefulness in the expansion and diversification of a business, it has a tremendous future scope and career opportunities. As a professional in this field, your there main area of concern are capital budgeting, capital structure, and working capital. Moreover, you'll be able to catch-all designations for any business division that handle the financial activities of a company. Thus, in this blog, we'll look at the Future Scope of Corporate Finance in 2022.
In order to enter into this field as a professional one has to typically have a bachelor's degree. However, a master's degree is also sometimes required for advanced positions. Subsequently, fields such as accounting, economics, mathematics, finance, statistics, and engineering provide you with the requisite understanding of this field. So, let's discuss more the skills required, learning objectives, and the roles and responsibilities of corporate finance professionals.
Skills Required
In order to become a proficient corporate finance professional, it is advised for you to possess the following skills and abilities-
Accounting skills
Knowledge of the business
Financial modeling and financial reporting skills
Ability to manage cash flows
Mathematical skills
Analytical approach
Learning Outcomes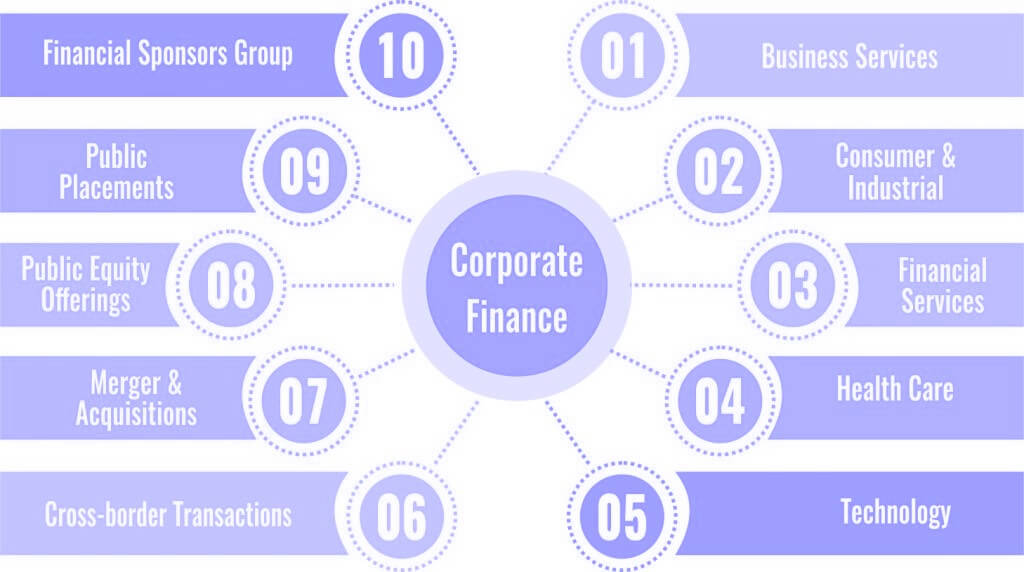 Learning corporate finance helps you-
identifying the key terms in corporate finance.
explaining the role of finance in a company/firm.
explaining and analysing the interrelationship between governance and finance.
analysing the relationship between corporate financing decisions and strategic decision making.
Roles and Responsibilities
Duties of a corporate finance analyst include-
Performing financial reporting, forecasting, and operational metrics tracking.
Analyzing financial data and creating financial models for decision support.
Reporting on financial performance and preparing for leadership reviews regylarly.
Analyzing past results, performing variance analysis, and identifying trends.
Making recommendations for improvements.
Working closely with the accounting team so as to ensure accurate financial reporting.
Evaluating financial performance by comparing the actual results with plans and forecasts.
Guiding the cost analysis process with the establishment and enforcement of policies and procedures.
Career Prospects
The scope of corporate finance is growing day-by-day with several job opportunities for eligible candidates. With expertise in corporate finance analysis, candidates from different backgrounds with technical knowledge, financial planning ability, communication skills, and interest in this field can opt for the following highly-paid job profiles-
1. Chief Financial Officers
Chief financial officers are the professionals of a company who are primarily responsible for managing the finances of the company, including financial planning, financial risk management, financial analysis, reporting, and record-keeping.
Average salary: ₹34,94,438
2. Customer relations managers
Customer relationship managers are typically responsible for maintaining customer relationships once the sale or service process is complete. Alongside, they continue to work with consumers in order to keep them up to date about the products and services so as to maintain that relationship and increase sales.
Average salary: ₹6,72,865
3. Accounting Directors
Accounting directors provide financial projections by coordinating budgets, collecting, analyzing, as well as consolidating financial information, along with advising departments on the analysis of collected data.
Average salary: ₹ 39,80,000
4. Finance Managers
Financial managers are the people responsible for the financial health of a company. They produce direct investment activities, financial reports, and develop plans and strategies for the long-term financial goals and objectives of the organization/company.
Average salary: ₹ 9,93,000
5. Auditors
Auditors are the people authorized to review and validate the accuracy of financial records and make sure that the organizations/companies comply with tax laws.
Average salary: ₹4,90,617
6. Portfolio managers
Portfolio managers are the professionals responsible for making investment decisions and also carrying out investment activities on the behalf of vested institutions or individuals.
Average salary: ₹7,10,000
7. Credit Analysts
Credit analysts are the people employed by a company for analyzing the creditworthiness of customers and potential customers as well as to assist in the modeling of credit risk and ongoing management.
Average salary: Rs.18,00,000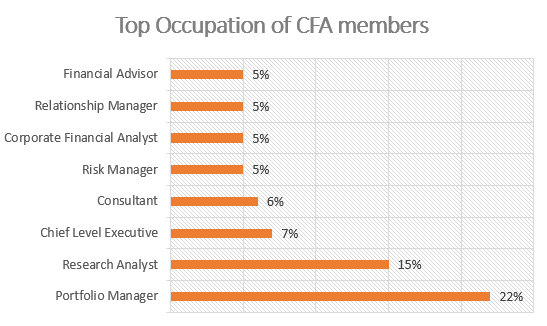 Thus, we've discussed the Future Scope of Corporate Finance in 2022 and in the coming future. Hopefully, this will help the interested candidates in analyzing their job interests in this area and find out which profile do they fit in. So, if you are also looking for better job opportunities in corporate finance in 2022 then you can opt for the careers mentioned above.
How to proceed?
Once, you have decided to opt for a career in this field. First of all, you have to get a bachelor's degree in commerce, and management-related fields. However, in some cases, you might also require a master's degree for advanced positions in the company. Besides this, you also need to have relevant skills that make you an ideal candidate for a position in this field. Thus, we at Vskills provide you with certification programs to help you validate and enhance your skill set and knowledge of corporate finance. Moreover, you can refer to the following tutorial to better understand all about the certification programs and ideal ways to prepare for them. You can also try out the practice tests in order to test your level of preparation and analyze your performance.

So, what are you waiting for? Get yourself certified in Corporate finance with Vskills to start your career in this field!!